We've Got Movie Sign! Where to Watch the 2017 'MST3K' Turkey Day Marathon
Back when the original Mystery Science Theater 3000 (MST3K) aired on Comedy Central, it was an annual rite that several episodes of the cult classic series that skewered bad movies via the quips of a poor human and his robot pals who were forced to watch them would air on Thanksgiving, also known as Turkey Day—perfectly fitting for the type of bombs ridiculed by Joel, or Mike, or now Jonah in the new Netflix incarnation.
These Turkey Day marathons were popular enough that they have carried over online in recent years, and now, in 2017, you can enjoy the MST3K Turkey Marathon on Thursday, Nov. 23, beginning at 12pm ET via a number of online platforms.
With brand-new intros from Joel Hodgson, Jonah Ray and Felicia Day, the marathon will feature six episodes that have never before been seen during a Shout! TV Turkey Day marathon, according to the AV Club, which initially broke the news about the marathon.
The episodes can be viewed on Shout! Factory TV, the Shout! Factory TV Twitch Channel, the Pluto TV MST3K channel or on the official MST3K YouTube channel.
2017 MST3K Turkey Day Marathon, Thursday, Nov. 23, beginning at 12pm ET, online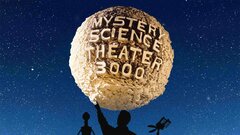 Powered by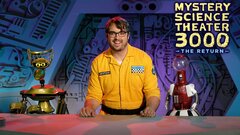 Powered by