What's On: 'Longmire' final bow, Jon Stewart's 'Night of Too Many Stars,' 'Idol' auditions on 'American Music Awards'
A critical checklist of notable weekend TV:
Longmire (Friday, Netflix): One last roundup, at least for now, for Wyoming sheriff Walt Longmire (Robert Taylor) and his crew in the sixth and final season of the contemporary Western mystery drama based on the novels of Craig Johnson. Rescued from cancellation by A&E after its third season, the series has become a fan favorite—and thankfully, Netflix doesn't care about demographics as long as people are watching. (See our interview with Taylor, who holds out hope for Longmire movies, which would be an excellent way to keep the stories flowing. Here's hoping.)
Crazy Ex-Girlfriend (Friday, 8/7c, The CW): Living up to its billing by confronting its title character's mental illness with unflinching boldness, the musical/dark comedy almost dares you at times to keep watching. But even at her lowest, Rachel Bloom can still belt out a number—this time about a new diagnosis she and her loyal friends will have to cope with in the only way they know how: through song, twisted humor and compassion. Here's to them all being able to sing happier tunes soon.
Night of Too Many Stars (Saturday, 8/7c, HBO): Recalling the glory days of all-star Comic Relief benefits, Jon Stewart hosts a night of comedy-heavy fund-raising for autism programs from Madison Square Garden. Among the impressive roster: fellow Daily Show grads Stephen Colbert and John Oliver, plus Chris Tock, Adam Sandler, Sarah Silverman, Ben Stiller and more. Cut from the guest list for obvious reasons: Louis C.K.
2017 American Music Awards (Sunday, 8/7c, ABC): The American Idol reboot hype kicks into high gear during the annual awards fest, when audition videos of singers who just missed the cut by the new judges (Katy Perry, Lionel Richie, Luke Bryan) will air throughout the ceremony. (Viewers' top pick will get a Golden Ticket to Hollywood.) Tracee Ellis Ross hosts, her mom Diana Ross performs and gets a lifetime achievement award, and headliners include P!nk, Kelly Clarkson, Demi Lovato and Christina Aguilera in a tribute to Whitney Houston and the 25th anniversary (WHAT??) of The Bodyguard.
The Problem With Apu (Sunday, 10/9c, truTV): The son of Indian immigrants, stand-up comedian Hari Kondabolu loves The Simpsons, but despises the stereotypical Apu, the ironically obsequious convenience-store owner voiced by the white Hank Azaria. This probing docu-comedy special explores Kondabulu's feelings about the character and its pervasive influence on South Asian representation in popular culture. He talks to fellow South Asian actors and comedians who share his feelings—Designated Survivor's Kal Penn can't abide The Simpsons because of Apu—and grills comedian/Simpsons writer Dana Gould, which is as close as he gets to the source of his frustration. The hour also follows his earnest attempts to engage Azaria in a conversation about a character he considers the equivalent of minstrel-show humor. (Whoopi Goldberg, who owns a kitschy collection of what she calls negro-bilia, has to agree.)
Inside Weekend TV: Fox's The Exorcist (Friday, 9/8c) has reached a terrifying crescendo, with Father Tomas (Alfonso Herrera) and Marcus (Ben Daniels) working their mystical magic on the demon that has terrorized the island for too long. … PBS's Great Performances continues its run of highlights from last season on Broadway with Paula Vogel's Tony-winning Indecent (9/8c, check local listings at pbs.org), a captivating play directed with flair by Rebecca Taichman, about a controversial Jewish play that led to a 1920s obscenity trial. … This month's deluge of Netflix premieres includes the inevitable Marvel offering: the glum and violent The Punisher (Friday), starring The Walking Dead's Jon Bernthal. … SundanceTV revisits the crimes immortalized in Truman Capote's In Cold Blood in the two-part docu-series Cold Blooded: The Clutter Family Murders (Saturday and Sunday, 9/8c). … Alana Boden stars in Lifetime's I Am Elizabeth Smart (Saturday, 8/7c) as the 14-year-old abductee subjected to months of abuse by her captors (Skeet Ulrich, Dierdre Lovejoy) before escaping. The real Elizabeth Smart narrates this harrowing history. … CBS's NCIS: LA (Sunday, 9:30/8:30c; 9 PT) marks its 200th episode by bringing back John M. Jackson as Admiral Chegwidden and Pamela Reed as Deeks' mother, Roberta. … The musical chairs continue on CBS's Madam Secretary (Sunday, 10:30/9:30c, 10 PT), when Grey's Anatomy's Sara Ramirez joins the cast as political strategist Kat Sandoval. … TBS's aggressively hip dark comedy Search Party (Sunday, 10/9c) is back for a second season, airing weekly with back-to-back episodes. Now that the self-absorbed millennials have found the missing-but-not-really Chantal (Clare McNulty), there's the pesky issue of an accidental murder to cover up.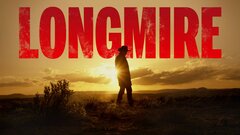 Powered by