Bill Clinton: Opportunity Is the Only Way to Combat Social Division (VIDEO)
On Wednesday night's episode of National Geographic Channel's The Story of Us with Morgan Freeman, the actor and host of the series sits down with former President Bill Clinton to discuss the alarming level of social division in the United States and what power means in our current society.
The Oscar winner asks, "At one point, the world was kind of coalescing, coming together. On the other hand, we're getting now towards a kind of tribalism. What's going to happen?"
"I don't know. Depends. In general, we're experiencing a period of this kind of tribal nationalism you see all over the planet. People saying, 'I can't stand all this change,'" Clinton responds.
Check out an exclusive clip of Freeman's one-on-one conversation with President Clinton.
The Story of Us with Morgan Freeman, Wednesdays, 9/8c, National Geographic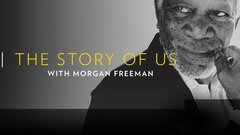 Powered by