Elizabeth Smart: Why I'm Telling My Story in a TV Movie
On June 5, 2002, 14-year-old Elizabeth Smart was abducted from her Salt Lake City home by self–styled religious prophet Brian David Mitchell and his equally deranged female accomplice, Wanda Barzee. Smart spent the next nine months in captivity—repeatedly tortured, chained up, raped and starved—before she was rescued and returned to the safety of her devout Mormon family, thanks in part to America's Most Wanted broadcasting information about the suspects.
Since her ordeal, the remarkably resilient survivor has gone on to marry and start a family—she and husband Matthew Gilmour have a two-and-a-half-year-old daughter and a six-month-old son—and become a dedicated child-safety activist. She appears as a special correspondent for the syndicated news program Crimewatch Daily, and her 2013 memoir, My Story, became a New York Times No. 1 bestseller. Now she's sharing her harrowing tale on TV in a new Lifetime movie, I Am Elizabeth Smart. (She serves as both a producer and the film's narrator.)
Here, she opens up about why she chose to document her experience on the small screen—and how reliving her darkest days has allowed her to emerge feeling victorious.
This is not a decision that I made lightly. Over the years, as I have gotten more and more into the world of advocacy, people have asked me many times about doing a movie. I always declined, and I didn't think that I'd ever do one. Then again, I also said that I would never write a book—or speak publicly about what I went through—and clearly I've done both.
Then I was contacted by producers Allison Berkley and Joe Freed. They told me they wanted to do a film, but only if I would participate, which was a different approach than the others. For six months, I kept saying no, but we began building a relationship. They came to hear me speak, we shared our ideas for what the project might be, and we were on the same page about what was important—so I finally agreed.
See Also
The disturbing true story will leave you speechless.
Ultimately, I see this as an opportunity to once again share my message. Although certain elements of my experience might make me stand out, abuse, rape and kidnapping are not uncommon. So many people never speak out. By showing how I survived those things, hopefully other victims will know that they are not alone. No matter how bad the situation is, they can go on to be happy again.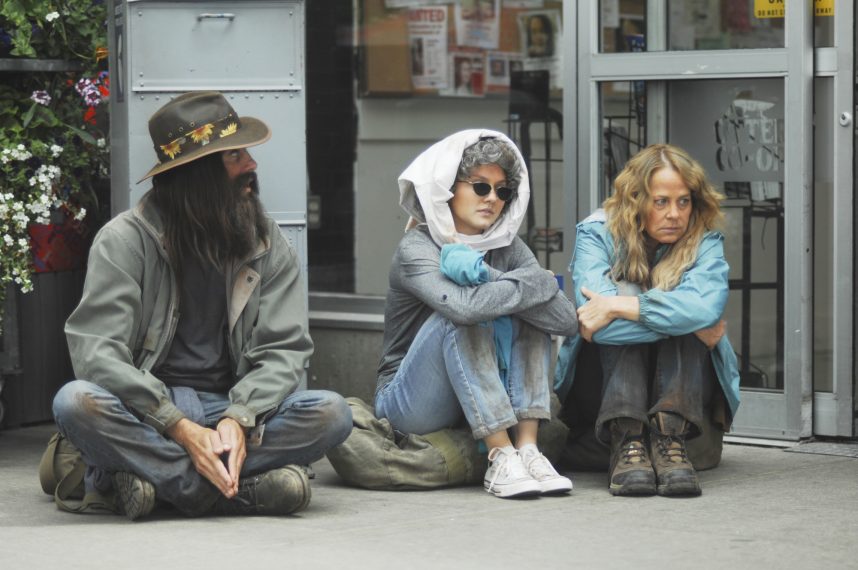 I was very involved with every aspect of this production. Spending time on the set during filming was like being in a parallel universe. Ever since I was rescued, I've tried to leave my ordeal behind me. And yet, there I was, watching Skeet Ulrich and Deirdre Lovejoy, who play the kidnappers, trying their hardest to portray the people who have hurt me the most. They kept saying, "Please tell me what I can do to make it as authentic as possible." So I did.
As soon as the director yelled "Cut!" they'd come up and ask me for feedback. At one point we were posing for a photo together along with Alana Boden, who plays me. They were still in their costumes and I was thinking, "I don't know that I should smile in this picture."
The actors were all so good. They really did their research, going through tons of old files and media clippings so they could be as prepared as possible. I was very impressed. I'm also in the movie myself, as a narrator and in separate segments that air between the commercial breaks. I wanted to set the record straight about some things: For instance, contrary to what was reported, I didn't struggle with Stockholm Syndrome. I never identified with my captors—I just knew that if I didn't do what they wanted, and I continued to fight back, I wouldn't survive.
During my time in captivity, one of the hardest things for me was keeping up my self-esteem. I had moments when I felt like, "How could anyone ever love me or be my friend now?" I got through it by realizing that, no matter what, I still had my parents' love. There's a lot that people can steal from you, but some things—like your family's love or your faith—can't be taken away.
See Also
Ulrich plays Smart's ultra-religious captor, Brian David Mitchell
After I got home, I felt very strongly that no victim should believe their worth is devalued because of what happened to them. We're all born with intrinsic value, and I don't think there's anything we can do to lose that. Well, unless you decide to kidnap and rape someone. Then I'd change my opinion.
My life has turned out vastly different from what I expected. As a little girl, I thought that I would maybe teach music lessons out of my home one day. But I'm happy with where I've ended up. I'm happy with my husband and my children. I'm making a difference and doing something good. I'm very excited about the Elizabeth Smart Foundation, which is holding forums at universities to talk about topics that people don't want to talk about, like rape.
When I got the rough cut of the movie, I thought it was very well done and extremely accurate. But it was very, very difficult to watch. I had to force myself—there were so many times that I just wanted to close the lid on my laptop and put it away. Part of me doesn't want to see it ever again, but I am glad I did this. I'm very proud. —As told to Ileane Rudolph
I Am Elizabeth Smart, Movie Premiere Saturday, Nov. 18, 8/7c, Lifetime and A&E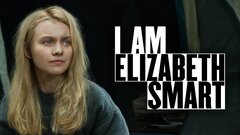 Powered by