'Ride With Norman Reedus': 'Walking Dead' Actor Explores New Culinary Delights in Season 2 (VIDEO)
Norman Reedus loves tasting food—so much so, the actor complains he's gained too much weight while filming Ride With Norman Reedus on AMC. For the series' second season, The Walking Dead star is joined by the likes of Jeffrey Dean Morgan, Dave Chappelle, Mario Batali (plus others) as they go on food excursions, trying everything from pizza to off-the-beaten track dishes.
In the exclusive clip from Ride With Norman Reedus seen below, he jokes, "Stop feeding me on this show. I feel like I've gained ten pounds."
The series follows Reedus, who is also an avid motorcycle enthusiast, as he "hits the open road to explore local biker culture and celebrate the best and brightest motorcycle collectors, mechanics and craftsmen around the country."
See Also
Reedus talks about his love of motorcycles, his new reality series on AMC, and how TWD's season premiere will be 'really good'.
Every episode features the actor and a new companion as they embark on an adventure and explore everything from custom bike shops to tattoo parlors to a roadside diner.
Watch the exclusive clip here:
Ride with Norman Reedus, Season 2 (two night event), Nov. 5, 11/10c and Nov. 6, 9/8c, AMC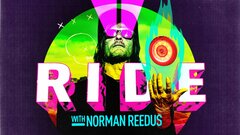 Powered by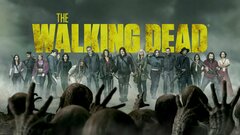 Powered by