A Hawaiian Vacation Goes Haywire When Dr. Ken Stalks Dr. Oz (VIDEO)
It'll take more than an apple a day to keep this pesky doctor away! Mehmet Oz makes his acting debut on the hit ABC comedy Dr. Ken (Friday, Jan. 8, 8:30/7:30c) in an episode that has the talk-show guru being hounded mercilessly by Ken Park (Ken Jeong) during a flight delay at the Honolulu airport.
"I was tickled to make a most unique house call to Dr. Ken and watch a maestro of comedy at work," Oz tells TV Insider. "Ken helped me make the jump from talk-show host to sitcom comedian. The high point was jointly examining his staff for lice…but it was a false alarm."
Check out this exclusive clip from the episode.
[jwplatform q3g7695K]
Dr. Ken, Friday, Jan. 8, 8:30/7:30c, ABC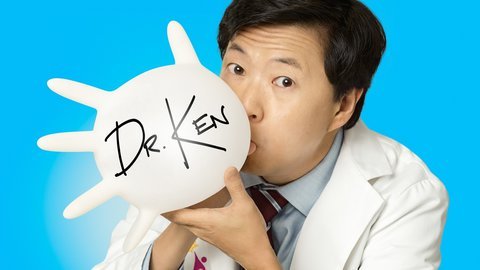 Dr. Ken
where to stream
Powered by