Roush Review: 'Shades of Blue' and 'Angel From Hell' Are Shaky Star Shows
Shades of Blue: Shades of a Lifetime Movie
Jennifer Lopez is a player.
Not to be confused with The Player, the lousy NBC action series that her new cop drama Shades of Blue is thankfully replacing and will almost certainly improve upon in the ratings. Doing double-duty this month as an American Idol judge and leading lady, she's so impossibly gorgeous as morally compromised NYPD detective Harlee Santos, she could be mistaken for one of those glossy FBI recruits on Quantico.
If Shades of Blue were truly as interested in shades of gray as it was shades of L'Oreal, it might have been a contender. The elements are there from the strong opening scene, in which she covers up the bad shooting of an unarmed man by her rookie partner (who's later likened to Hamlet for his guilty conscience), plugging the newbie with a bullet to protect him. "The truth is in the paperwork," Haylee quips. Yep, she's a tough guy, all right, along with Sopranos alum Drea de Matteo, earning respect in a corrupt unit led by gravelly Ray Liotta as dirty alpha cop Lt. Matt Wozniak—and larceny's only one of his shocking secrets.
RELATED: Read All Roush Reviews of New Shows
Blue has the soul of one of those gritty FX anti-hero dramas (comparisons, largely unfavorable, have been made to The Shield, and being helmed by Homicide: Life on the Street's Barry Levinson also gives it street cred). But the more we get to know Harlee, who's risking it all as a single mom to provide for her precocious cello-playing daughter, it all begins to play like a Lifetime movie that doesn't know when to end.
No knock on Lifetime movies, and this would actually be a pretty good one. The big twist happens early in the first episode, when Harlee is caught in an extortion sting and is ordered by handsome FBI Agent Stahl (Warren Kohl) to turn on her colleagues. Before you can say, "My, what a beautiful rat," she's already arousing the suspicions of her beloved mentor "Woz," who's been tipped off about a leak in his crew. As Blue progresses, Harlee walks a precariously contrived line between keeping her deadly mission from Woz while snowing her demanding handler, who seems a bit too obsessed with his charge. How long this double-sided cat-and-supermodel game can be sustained is anyone's guess, but Lopez is as easy on the eyes as Shades of Blue is untaxing on the brain. As pure escapism, it will do until Shonda Rhimes's wacky melodramas return to fill our Thursdays.
Angel From Hell: Not-So-Heavenly Wings
Jane Lynch is another bona fide TV star who has more than earned the wings to carry a show with her larger-than-life outrageous personality. Like Lopez, she's getting double exposure in the unscripted world, as host of NBC's diverting Hollywood Game Night (for which she's won two Emmys, joining the one for her star-making Sue Sylvester on Glee). And her role as funky Amy on the new sitcom Angel From Hell, in which she plays a madcap booze-swilling, wisecracking guardian angel who's more than a little off, fits her almost too well. Hard not to smile when she's asked if she talks to God, and she barks back, "Do the people at the Apple Store talk to Tim Cook?"
RELATED: More New Shows Premiering in Winter
Assigned to milquetoast dermatologist Allison (Psych's winsome but wan Maggie Lawson), Amy is desperate to jazz up this pushover's drab life with her irreverent ways. Problem is, there's not much she can do to enliven this insipid high-concept premise, and while the alarmed Allison sees Amy as a borderline stalker, our problem with her—and with the show in general—is that Amy is so convinced she's a hoot she turns out to be way too easy to resist.
Likening guardian angels to herpes (in the show's typical style of cutesy crudeness), Amy explains in the second episode: "Everyone has a version of it they don't know about, and no matter how hard they try, they can't get rid of us." Even before she shows up at Allison's door in full clown get-up, I'd decided I'd had enough of this bozo. See you on Hollywood Game Night, Jane.
Angel From Hell premieres Thursday, Jan. 7, 9:30/8:30c, on CBS
Shades of Blue premieres Thursday, Jan. 7, 10/9c, on NBC
---
Questions? Ask Critic Matt Roush!
TV critic (and occasional TV therapist) Matt Roush answers viewer questions and concerns in his Ask Matt column each week. Wondering about plots, characters and twists on your fave shows? Submit your query to Matt via the form below: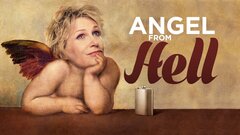 Powered by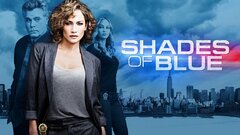 Powered by