Yahoo Shutters Its Video Streaming Service, Yahoo Screen
The curtain has come down on Yahoo Screen.
Yahoo said Monday it was shutting down the streaming service. Content from Yahoo Screen will continue to be available on the company's Digital Magazine properties.
The service, launched in 2013, was best known for reviving Community after it was cancelled by NBC. In October, Yahoo's CFO Ken Goldman revealed that their original programming slate—which also included the series Other Space and Sin City Saints—had cost them a $42 million write-down.
"At Yahoo, we're constantly reviewing and iterating on our products as we strive to create the best user experience," a spokesperson for Yahoo told The Wrap. "With that in mind, video content from Yahoo as well as our partners has been transitioned from Yahoo Screen to our Digital Magazine properties so users can discover complementary content in one place."
We've reached out to Yahoo for more information and will update accordingly.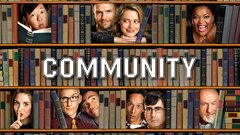 Powered by