What's Streaming on Netflix, Amazon, and Hulu? 'Alias Grace,' 'Wanted,' and 'Obey Giant' Plus More
Alias Grace
Series Premiere, Season 1, Friday, Nov. 3, Netflix
The year's second Margaret Atwood adaptation (following Hulu's The Handmaid's Tale) is inspired by the true story of 19th-century Irish immigrant Grace Marks (Sarah Gadon, above), a servant accused and convicted of helping murder her employer (Paul Gross) and his housekeeper (Anna Paquin) in Upper Canada.
Fearless
Season 1, Available now, Amazon
Go ahead, do a good deed. Just recognize that you're gonna get punished! Helen McCrory (aka Harry Potter's Mama Malfoy) leads this U.K. drama as human rights lawyer Emma Banville, whose efforts to prove a man's innocence tick off the police, MI-5 and MI-6. Jonathan Forbes—hilarious as prodigal son Fergal on Catastrophe—does sexy-serious equally well here, playing Emma's ex-cop sidekick, Dominic Truelove. Try not to read too much into his surname.
Wanted
Seasons 1–2, Available now, Netflix
What's that we said about good deeds? After attempting to stop a fatal carjacking in front of their Sydney bus stop, supermarket clerk Lola Buckley (Rebecca Gibney) and office worker Chelsea Babbage (Geraldine Hakewill) are kidnapped by the assailants. The ladies somehow manage to escape, only to discover that they're being chased by a hit man and a cop. Their best bet is to flee to Queensland through the dangerous Australian bush. Yeah, that's their best bet. Wanted was a runaway hit in its native Oz.
Zumbo's Just Desserts
Series Premiere Season 1, Tuesday, Oct. 31, Netflix
This Aussie baking series looks a lot like its U.S. and British kin. Then, at the end of each episode, judge Adriano Zumbo, aka "the Patissier of Pain," unveils a unique treat from under his "Dessert Dome" that the bottom two players must re-create. We love any show that mixes sweets and Mad Max references.
Obey Giant
Documentary Premiere, Saturday, Nov. 11, Hulu
Obey James Franco and watch this doc that he executive produced about the punk roots of street artist Shepard Fairey, creator of the iconic Obama "Hope" poster.
If You Give a Mouse a Cookie
Series Premiere, Tuesday, Nov. 7, Amazon
Talk about needy. This kids series, based on the book by the same name, tells the story of a boy who, duh, gives a mouse a cookie. Then the little vermin wants a glass of milk to wash it down, a straw for the milk, a mirror so he doesn't get a milk mustache and so on. He's lucky he's cute!
Lady Dynamite
Season Premiere, Season 2, Friday, Nov. 10, Netflix
Stand-up Maria Bamford returns in her semiautobiographical comedy. We say "autobiographical" because, as in real life, Dynamite's fortysomething Maria finally finds love this season. And "semi" because she also finds out that her new boss may or may not be business magnate Elon Musk.
Also Streaming
Hulu
It's Always Sunny in Philadelphia, Season 12, Nov. 4
Man Seeking Woman, Season 3, Nov. 4
Vanderpump Rules, Season 5, Nov. 7
Taboo, Season 1, Nov. 10
Allied, Nov. 10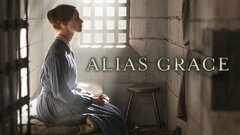 Powered by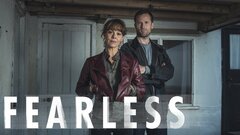 Powered by