Danica Patrick Hopes People See Her 'Human Side' in New Doc
Jake Giles Netter/Epix
If you've ever wondered what it's like to ride shotgun with America's top female race car driver, here's your chance. In Epix's new documentary Danica, 35-year-old NASCAR pro Danica Patrick offers a glimpse into her high-octane life, on and off the track. It's a peek under the hood that she's been resisting for over a decade, following a less-than-positive experience participating in the 2005 doc Girl Racers. "I did not really love the process, and it was a lot of work, so every time my agent would bring up doing another documentary, I'd say no," Patrick recalls. But she was finally swayed by this project, executive produced by broadcast journalist Hannah Storm. "I wanted to show the hard work and passion I put into racing and everything else," Patrick says. "Hopefully people will see my human side too."
Hannah Storm directs the EPIX documentary 'Danica,' an in-depth exploration of auto-racing icon and celebrity entrepreneur Danica Patrick.
Among the twists and turns: The film chronicles Patrick's rise in racing—including her history-making victory at the 2008 Indy Japan 300, the only IndyCar win ever by a woman—and her eventual move to the NASCAR circuit. Unsurprisingly, it'll touch upon how her outsize fame and sex-symbol status— remember those risqué GoDaddy commercials and Sports Illustrated swimsuit edition photos?—have garnered some ill will from male peers along the way. Confirms Patrick, "Everybody in this industry has to earn respect, but I've had to work
a little harder and prove myself a few more times."
We'll also witness Patrick and her boyfriend of nearly six years, fellow NASCAR star Ricky Stenhouse Jr., grappling with issues of when to marry and start a family. It's a matter that's complicated by the fact that Patrick has been suffering an extended career slump—and after shooting wrapped, news broke that she's being dropped by her sponsor for the 2018 season. As for whether the footage in Danica will represent her final chapter as a racer, that remains to be seen. "I only want to keep doing this if it's fun and I'm performing for good teams," Patrick says. "If that goal no longer becomes attainable, then there's no point continuing. I don't go out there just to drive. So I'm still figuring it out."
Danica, Documentary Premiere, Wednesday, Nov. 8, 8/7c, Epix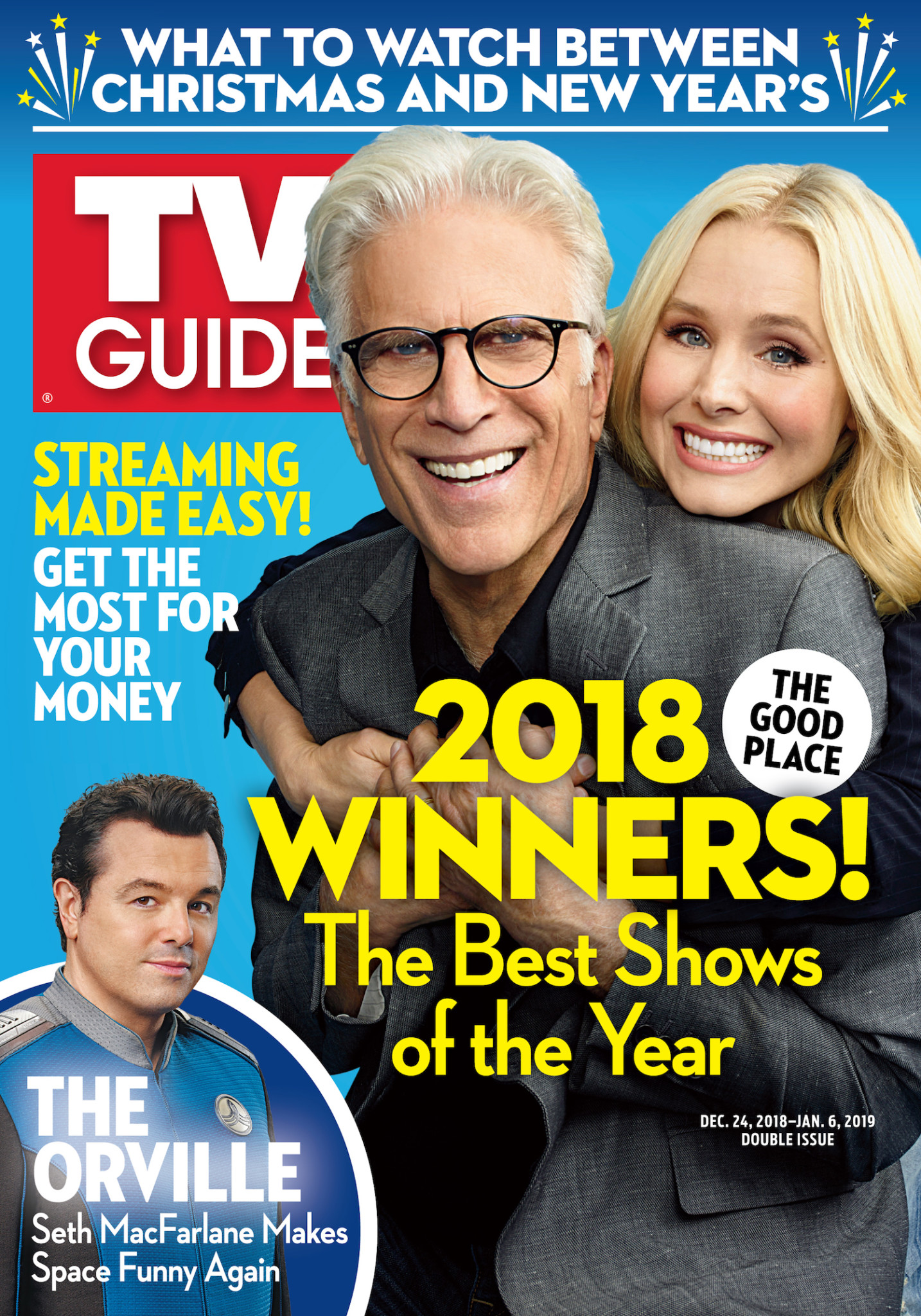 This article also appeared in the Oct. 30- Nov. 12 issue of TV Guide Magazine.