Reasons to Watch the Golden Globes? An Unpredictable Ricky Gervais 'and' Boozy Celebs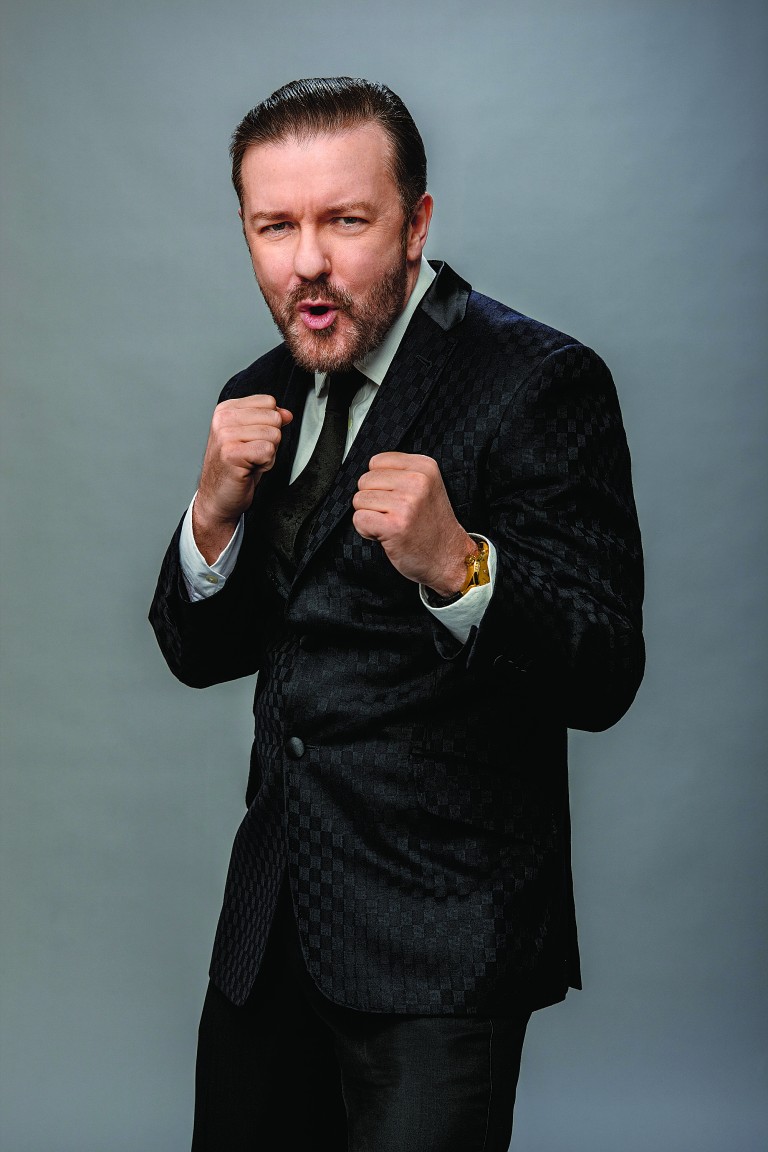 You're invited to Hollywood's biggest and drunkest bash of the year when the 73rd Annual Golden Globe Awards air from the ballroom of Los Angeles' Beverly Hilton hotel. The stars of 2015's hottest movies and TV shows—Matt Damon, Jennifer Lawrence, Viola Davis and Rob Lowe among them—come together to officially mark the start of awards season. "I compare it to throwing a dinner party in your home and every single person is the most charismatic, attractive and interesting person you know," says executive producer Barry Adelman.
Ricky Gervais makes his much-anticipated return, hosting for the fourth time, and will undoubtedly bruise some egos as he roasts the A-listers in the room. "Ricky gives me butterflies, but in a good way," says Adelman, who reviews the material with Gervais before the show. "He always brings a tremendous curiosity and anticipation to what he's going to say. Something special is always going to happen."
RELATED: See the Full List of Golden Globes Nominees
The unpredictability of the Globes is also fueled by the supply of booze that flows freely throughout the evening. Last time Gervais hosted, in 2012, he even brought his pint of beer on stage. "It's really not about anything but being loose, not taking yourself too seriously and creating an atmosphere that everybody at home would love to be a part of," Adelman says.
The Golden Globes have already made history with this year's TV nominations by recognizing Hulu's original series Casual in the Best Comedy or Musical category, the first major award nod for the streaming platform. In fact, streaming is king, as Netflix leads the pack with eight nominations. "The Hollywood Foreign Press Association has a tremendous ability to select shows that are on the cutting edge well before other organizations do," Adelman says. "Television has always been a very honored and special part of the show."
RELATED: More Scoop About the Golden Globes
Golden Globe Awards, Sunday, Jan. 10, 8/7c, NBC