2016 TV Resolution: Stop Comparing Every Show to 'Fargo'
The TV Insider / TV Guide Magazine team sets their goals for small-screen viewing in the new year. See more 2016 TV Resolutions.
I love FX's Fargo. I adore its twists. Including the UFO. And I worship its turns. Did you guess Hanzee (Zahn McClarnon) would do that? I sure didn't. The show's casting is spot on, its score is superb and its frosty settings are full of possibilities. Film noir in the snow. Who knew?
But Fargo has also given me a form of anhedonia, i.e. the inability to derive pleasure from anything that's not it. Every other series pales in comparison. American Horror Story? Pfft. Homeland? Thumbs down. Downton Abbey? Weeps. Right about now, I could sleep yawn my way through the bloodiest Walking Dead killing. That's after I suck my teeth during the best episode of The Wire. Just imagine how I feel watching Blue Bloods.
And this isn't a good thing. Every show has good bits—whether it's a small casting decision (like Broadway star Santino Fontana on My Crazy Ex-Girlfriend) or a completely unpredictable storyline à la Scandal. These delights might not even be intentional. There was a plot point on NBC's Night Shift last year in which an erotic dancer contracted a urinary tract infection because her boss wouldn't clean the stripper poles. That made me laugh for a week. Have you ever really listened to some of the dialogue on Law & Order: SVU? Example: "You can tell age from sperm?" That writer deserves a pat on the back and a raise.
So, my New Year's TV resolution is to judge every show on its own merit and to appreciate what's in front of me. Even Real Housewives of Beverly Hills.
(Check back in with me around the middle of March when I'm throwing eggs at the TV during Empire.)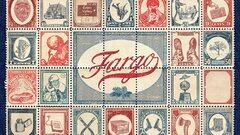 Powered by