Ask Matt: Abby and 'NCIS,' Moving 'Madam Secretary,' Applauding 'Good Doctor,' Plus 'Blue Bloods,' 'Major Crimes,' More
Welcome to the Q&A with TV critic (also known to some TV fans as their "TV therapist") Matt Roush, who'll try to address whatever you love, loathe, are confused or frustrated or thrilled by in today's vast TV landscape. One caution: This is a spoiler-free zone, so we won't be addressing upcoming storylines here unless it's already common knowledge. Please send your questions and comments to [email protected] (or use the form at the end of the column) and follow me on Twitter @TVGMMattRoush. Look for Ask Matt columns on most Tuesdays and Fridays.
Say It Ain't So, Pauley!
Question: What is the REAL reason Pauley Perrette is leaving NCIS? — Joyce
Matt Roush: This makes me curious what you would want the "real" reason to be. (Also, a reminder that I am happily detached from the world of gossip, not that I've heard any on this account. Not that I've been looking.) Is it not enough that when she announced her departure, Pauley said this decision had been made last year and she was giving the show, and her fans, a full season to prepare for her exit? She quipped that there was no bad feeling between her and the show or the network, so unless she ever reveals another motivation behind leaving, I'll look at this as a natural evolution of a long-running show. (Look at the original cast of ER and how few were still on board by its 15th year, which also happened to be its last, which apparently isn't the case—yet—with NCIS.) I get that it's hard to accept that someone would just leave such a lucrative job and a character that is so beloved, but few shows or gigs last forever.
---
Scheduling a Later Appointment With the Madam
Question: Why is it that Madam Secretary is on Sunday night at 10 pm when it used to be on at 8 pm PST? — Pat
Matt Roush: Blame CBS's scheduling department for this one. They moved Madam Secretary a year ago from 8/7c (directly following 60 Minutes) to an hour later, 9/8c, to make room for a transplanted NCIS: Los Angeles. CBS is particularly fond of shuffling the deck of its many procedurals, to make room for new shows and freshen the schedule, even at the risk of causing confusion and, in the case of Secretary, seemingly downgrading a show that doesn't deserve it. The situation escalated this season, when CBS added the horrible new Wisdom of the Crowd to the Sunday lineup, pushing NCIS: Los Angeles back to 9/8c, and Madam Secretary to the unenviable late slot of 10/9c (often pushed back even further in East and Central time zones because of sports overruns). I miss Secretary in the earlier time period. It was a good fit with 60 Minutes, maybe not a classic, but an enjoyable break from CBS's numbing succession of crime dramas.
---
Doctor Is Good for Tolerance
Question: I have a son with Aspergers and watching The Good Doctor brings so many emotions to me. I'm so, so grateful that this show is on the air so that people can be more tolerant and more understanding for our autistic children and adults. Bravo, a million times BRAVO! — Unsigned
Matt Roush: Thanks for your testimony. Dr. Shaun Murphy is unquestionably the breakout character of the fall season to date, and if he helps raise awareness even a little, so much the better.
---
Crying Over Blue Bloods and Linda
Question: I have never shed a tear watching This Is Us. It is a good show, but I have never understood why Hollywood and the networks have pushed three hankies in our hands. On the other hand, the last five minutes of the episode of Blue Bloods when we learn Danny's wife is dead and Danny's reaction to her death left tears in my eyes. When will Hollywood and the networks stop telling us when and how to feel and just let us feel? — Danielle
Matt Roush: Who's forcing anyone to feel? The response many viewers have to This Is Us is authentic, and there's no shame in crying along—or not, as the case may be. What I most appreciate about that series and its success is that it isn't tied to a crime/doctor/law/rescue franchise, that it's just about people dealing with whatever life throws at them. It's true the show is unapologetically manipulative in the way it achieves many of its emotional payoffs, but when it works, it's oh so satisfying. In that regard, I do appreciate your own genuine reaction to the surprise of Linda's death on Blue Bloods. I'm still fielding letters/questions from fans who were rocked by the suddenness of this departure, and I was especially intrigued by the following reaction.
Question: After reading the comments (in the "Your Feedback" column) about Blue Bloods in the October 16-29 issue of TV Guide Magazine, I just felt I have to make a comment of my own. I believe the Season 8 opener was absolutely fantastic! The episode was well written, and at least for me, Amy Carlson's departure was a well-kept secret. I cried during most of the second half of the program. Donnie Wahlberg was absolutely spot-on with the character he portrays–keep going; don't give in to your sorrow. But when he did let it out, his performance was magnificent!
However, my husband and I agree the second episode was the worst episode aired in eight years. It was like the writers were exhausted after writing Episode 1, so they just threw the second one together with no thought or logic behind it! Too many unanswered questions about the boy who had murdered his sister and why. And the Tom Selleck portion was very lame. I kind of expected to see "To Be Continued" at the end of the episode. I love this show and will continue to watch as long as Episode 2 does not become the norm. (P.S. In my response to "Feeling Blue" in the "Feedback" column, why are the show-runners to blame for Amy Carlson not renewing her contract? But her departure leaves a big hole in the show, which will have to be addressed.) — Anonymous
Matt Roush: It's an interesting contrast with the Pauley Perrette situation, in which a beloved character prepares to leave a hit show amid a great deal of publicity, whereas Amy Carlson choosing not to renew her contract was not made public until the episode discussing (though not depicting) her character Linda's surprise death. As one who abhors spoilers, I give Blue Bloods credit for not tipping its hand in advance. From what I hear, the producers were not aware that Carlson would be leaving before they filmed the events of the season finale, during which she survived a house fire. To instead have her perish in a more random tragic accident between seasons, and to show Danny dealing with the aftermath, has been a subject of much debate, whether it's enough of a tribute to the character or whether she had earned her own death scene. But that's the way it ultimately went down in the complicated life of a show. I do agree with this fan, though, that Blue Bloods needs to continue to address this loss through the season as the major event it is. (As for Episode 2 dropping in quality, name me a show of this type that doesn't have its ups and downs.)

---
Is It a Crime to Be in an Older Demographic?
Question: Just finished reading your comments on the cancellation of Major Crimes, and I can see other reasons for this cancellation. Namely, it skews older, for which networks seem to have no use because I guess we no longer buy enough from advertisers. Also, I think they prefer programming that is harder to follow, which procedurals for the most part are not. I give you examples on Syfy, where we had very good shows that were a little bit easier to follow such as Defiance and were replaced by The Magicians and The Expanse, which I cannot follow because they create their own worlds which I cannot comprehend and thus give up on. It seems that older viewers do not matter anymore. — JV
Matt Roush: Demographics may well be an issue here, but I'd be careful in overgeneralizing an older audience's attitude toward heavily serialized, weightier shows. (I'm no spring chicken myself, as my elders used to say, but I feel Magicians and Expanse were a step in the right direction for Syfy, which had stagnated for a while with less ambitious series.) The shift at TNT and USA toward edgier and less procedural-based shows is clearly alienating some of their former base audience, and that too could be seen as a demographic shift to a younger, more discriminating niche. How it all plays out remains to be seen, but in the meantime, there will be casualties.
---
A Dissatisfied Netflix Customer
Question: Regarding Longmire and Netflix's delay of announcing and releasing the final season: I think they strung us along to keep us from canceling our subscription after we watch it. At least, that's true for me. After I watch the last episode of Longmire, I'm through with Netflix. I'm tired of their servers going down just about every day while I'm trying to binge-watch a series that I haven't seen in forever. Their "originals" are usually only one to three seasons and most seasons have few episodes. I'm done with them. — Debbie
Matt Roush: To trot out another old saying, the customer is always right, and you have every reason and right to drop Netflix once Longmire wraps. But this is the first complaint I've ever seen to argue that Netflix doesn't produce enough original product. (From my POV, it's almost a full-time job keeping up with their weekly output, and most of their original series seem overlong, both in episode length and in number of episodes, but that could be just my exhaustion talking.) Netflix has upended the industry with the volume at which it's producing and the money it's spending doing it. Whether their original shows, movies, documentaries and comedy specials, etc., satisfy you is, as always, a personal decision.
---
Will Dawn Break for Midnight?
Question: According to an article in The Hollywood Reporter reporting about NBC canceling The Night Shift after four seasons, it also mentioned that the cast options for Midnight, Texas has expired. Is this a bad sign for the show's future on NBC? Does this mean the show might get canceled? I hope this isn't the case! — Chris
Matt Roush: It's not a great sign, though until NBC makes an actual decision on Midnight's future, there's still hope. My attitude toward shows in this sort of limbo: Expect the worst, but hope for the best. That way, even if you end up disappointed, you won't be surprised.
That's all for now, and we'll pick up the conversation again soon. Thanks as always for reading, and remember that I can't do this without your participation, so please keep sending questions and comments about TV to [email protected] or shoot me a line on Twitter (@TVGMMattRoush), and you can also submit questions via the handy form below.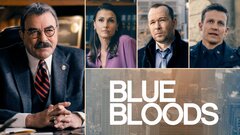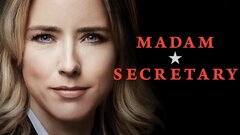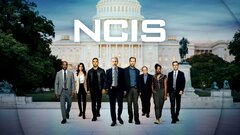 NCIS
where to stream