What's Worth Watching: Andy Griffith, The Doctor, Dolly Parton and more for Christmas Day and Saturday, December 26
Merry Christmas to all and to all a good night, which can even be spent fruitfully in front of the TV this year:
The Andy Griffith Show Christmas Special (8/7c, CBS): Few classic sitcoms are as truly heartwarming as The Andy Griffith Show, so how appropriate for CBS to pull two great episodes from the archives as a holiday treat. Colorized to match the "in living color" hue from later in the show's run, the special opens with 1960's "The Christmas Story," in which Sheriff Andy and Deputy Barney's (Don Knotts) holiday is imperiled by having to stand watch over a moonshiner in lock-up. The second episode, 1961's "The Pickle Story," involves a batch of homemade pickles cooked up by Aunt Bea (Frances Bavier), but no one has the heart to tell her how truly sour they are.
Doctor Who, "The Husbands of River Song" (9/8c, BBC America): Now an annual tradition, Doctor Who's Christmas episode rescues the Doctor (Peter Capaldi) from his post-Clara funk, as a new space adventure reunites him with wife River Song (Alex Kingston)—who hasn't seen him since he still looked like Matt Smith. Imagine the complications!
Call the Midwife Holiday Special (9/8c, PBS, check local listings at pbs.org): As a warm-up to the tear-jerking drama's fifth season, which begins April 3, here's another yearly holiday diversion. Nonnatus House is all abuzz because the BBC is underfoot preparing a televised carol concert, but then someone goes missing, causing a crisis worthy of a Christmas miracle.
Dolly Parton's Coat of Many Colors (9/8c, NBC): This inspirational family TV-movie, based on Parton's enduring song, was a big hit when it aired two weeks ago, attracting some 13 million in its first airing, the most-watched TV-movie in six years. Reminiscent of The Waltons in its depiction of a large mountain family sustained by faith, it features strong performances by Sugarland's Jennifer Nettles as Dolly's devout mom, Ricky Schroder as her farmer dad, and scene-stealing discovery Alyvia Alyn Lind as adorable little Dolly. Read my full review.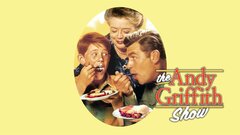 Powered by