What Will Happen when NZT Gets Stolen on 'Limitless'? (VIDEO)
The Limitless team takes a hit in the fall finale, when Mike (Michael Shaw) and Ike (Tom Degnan) stumble into a robbery while picking up Brian's (Jake McDorman) NZT…and Ike gets shot.
Unfortunately, that's not the only problem they have to deal with: NZT gets stolen, and the team is well aware that if it falls into the wrong hands, there will be brutal consequences.
RELATED: How Real Is the FBI Portrayal on Limitless?
"Tonight's episode explores the consequences of NZT use, and how it can spin out of control incredibly quickly," teases Limitless executive producer Craig Sweeny. "We see a character who is close to Brian take the pill and deal with it."
And in the exclusive clip below, things are just spiraling out of control as Naz (Mary Elizabeth Mastrantonio) explains the current situation to Brian and Rebecca (Jennifer Carpenter).
RELATED: Why Rebecca Harris Is One of TV's Kick-Ass Women
Make sure to tune into the Limitless fall finale, airing Tuesday, Dec. 15 at 10/9c on CBS. And check back on TVInsider after the episode for details about what comes next.
[jwplatform DOYxNUx2-J0km5hnF]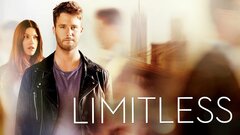 Powered by