'Transparent's Judith Light Talks Her Most 'Valuable' Scene in Season 2
Don't call it a comeback—Judith Light's been here for years. And she's got Emmy and Tony awards to prove it (two of each, in fact). After fame-making turns on One Life to Live and Who's the Boss?, she landed her true knockout role—as Shelly Pfefferman, ex-wife of transgender woman Maura (Jeffrey Tambor)—on Transparent. It's also recently proved to be her most risqué: In Season 2, now available in full, Shelly takes a, let's say, orgasmic bubble bath not typical for sixtysomething women on TV. The Golden Globe-nominated actress sheds light on that unique moment and her tireless activism.
Why did you want to do that scene?
We just don't talk enough about mature women and their sexuality. It's not as much a part of our culture now as it should be. That's why the scene is so valuable. It's also important to Maura and Shelly's dynamic as the season goes on.
Had you ever shot anything like that before?
Never. I was so nervous. But Jeffrey and I are old friends, and we talked about it and it turned out I wasn't the only [nervous] one. In the end, there were only four people in the room when we filmed: Jeffrey, creator Jill Soloway, our cinematographer and myself. There wasn't even anyone else in the building.
Shelly, despite a potential love interest (Richard Masur) this season, seems to want something more than friendship from Maura. Is she headed for heartbreak?
I don't want to give lots away, but Shelly loves Maura deeply. And she wants to stay connected to this being she loves.
You've been a longtime advocate for LGBT causes. Did you experience any backlash for that?
People wrote me and said they'd never watch me on TV again. And I felt sorry for them. That's why I'm so honored to be part of a show now that has the potential to change hearts and minds. It's a gift.
RELATED: Tracking the Rise of Transgender TV Shows
Transparent, Amazon Prime Video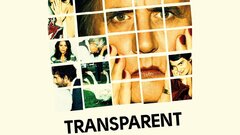 Powered by