'Outlander''s Claire and Jamie Party in Paris in This First Look Trailer (VIDEO)
France can be very romantic. Even if you're an 18th century married couple who've traveled there to infiltrate the Jacobites and stop the battle of Culloden in order to save Scotland from ruin and prevent the extinction of Highland life. This pair is Claire (Caitriona Balfe) and Jamie (Sam Heughan) after all, and those two can steam up an igloo.
Watch this newly released trailer showing a pregnant Claire and her husband partying with the French aristocracy (and gain some political knowledge). But, alas, not Adam Ant style—that's for later in the season.
Plus: In addition to Starz's first trailer release, the network will reveal more exclusive content that include Season 2 photos, cast interviews and more this month, as part of their 25 Days of #OutlanderOfferings.
Outlander returns in spring 2016.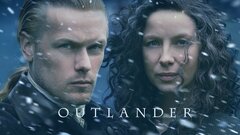 Powered by