'Arrow' Fall Finale: Showrunner Marc Guggenheim Explains Oliver's Actions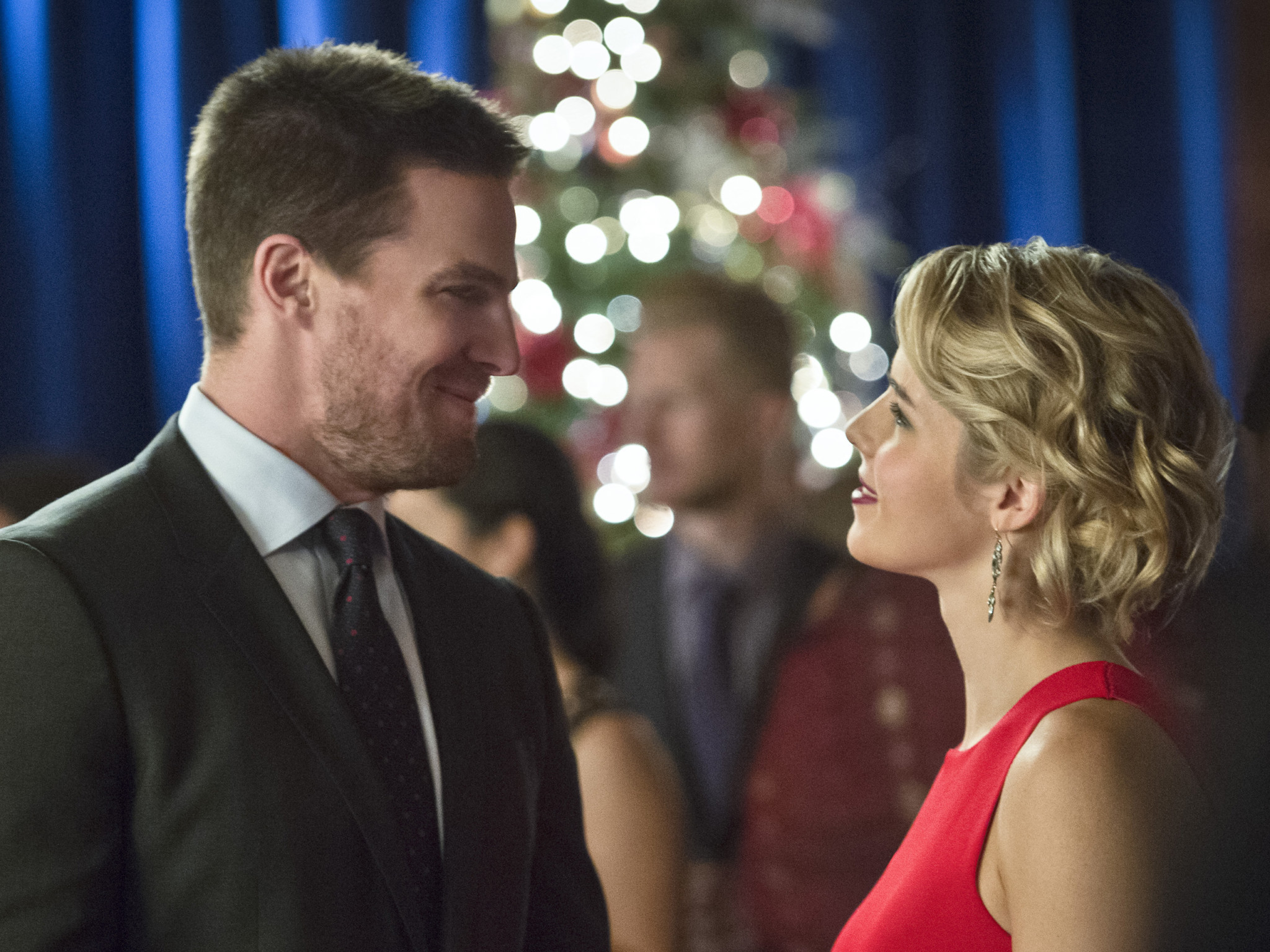 'Tis the season for Arrow outrage! Yes, shocker…there are fans who are not happy with the way things have shaken out for their beloved Olicity. Two weeks ago, Oliver (Stephen Amell) backtracked on his promise to Felicity (Emily Bett Rickards) to stop with the lies…by hiding the existence of his secret son—the kid's mom, Samantha (Anna Hopkins), demanded his silence or else no visitation—and we can only imagine how unhappy folks are that La Smoak was pumped full of lead at the end of this week's winter finale, minutes after Oliver finally put a ring on it.
Thankfully, executive producer Marc Guggenheim gave us some intel on the deception that's divided the fandom ("the story's not over yet!") and why the writers decided to put the "lie" back in Ollie.
OK, people are not happy about Oliver keeping his kid a secret from Felicity.
It's funny. Dramatically, we made it very clear that one of the things this year was Oliver not reverting to his old ways and essentially learning how not to keep secrets. But in any story along those lines, you want to have a moment where the character regresses, otherwise there are no stakes. I'll use Oliver making the vow not to kill in Season 2. We always knew at some point he had to fall off that "no killing" wagon because, if you're telling a story with ups and downs and back and forth, you have to have some regression.
What do you think of the backlash?
I think I was surprised that there was so much of outcry over Oliver keeping the secret from Felicity for two reasons. First of all, Stephen Amell and I worked long and hard on what Oliver should say to Felicity because we didn't want it to be an outright lie. [The old Oliver] would have given her a complete line of bulls–t, which he didn't do. So I think that is a bit of progression in his regression. But, in his defense, the poor guy was given this unbelievable ultimatum by the mother of his child. Yes, you could argue that if Oliver told Felicity, how would Samantha know, but isn't that still a form of him lying? He made the mother of his child a promise. People can and should debate whether the promise he made to Felicity to always be truthful trumps the promise he made to Samantha, but we the writers placed Oliver in an impossible position.
The joys of Twitter, huh?
People can be harsh on us, but I feel bad that people are being harsh on Oliver. The guy is in a really bad spot.
Plus, we know he's not great at relationships yet.
No! [Laughs] He's making progress, but it's always going to be fits and starts. And guess what, this is hardly a spoiler for anyone who has watched the show: We're going to deal with it.
And secrets always come out on this show.
Also, there will be another character who finds out about the child and Samantha's ultimatum, and they will make the argument that Oliver really didn't have a choice but to honor that promise. We're going to do a whole episode about the virtues of the truth…it's not always the best thing. But that is this show. Killings, secret keeping, ethical dilemmas, broken promises. We deal with the moral grey.
Or in this case, maybe the moral green?
Arrow returns on Wednesday, Jan. 20, 2016 at 8/7c on The CW.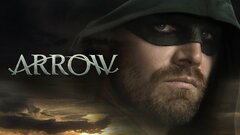 Arrow
where to stream
Powered by