Discovery Planning a TV Series Dramatizing the Hunt for the Unabomber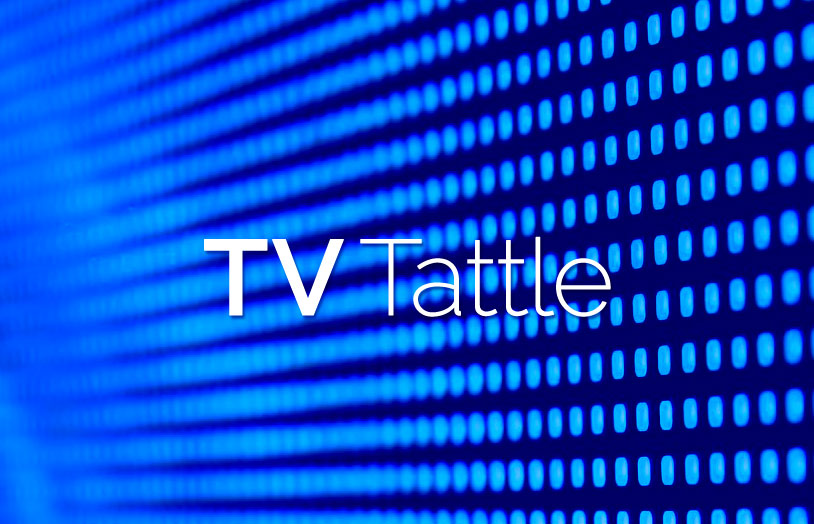 Discovery Channel is developing Manifesto, an anthology drama series that would focus each season on a different infamous criminal mastermind, starting with Ted Kaczynski, the mail bomber dubbed the Unabomber who was captured in 1995. According to Deadline, the show will be "heavily serialized and darkly psychological in the vein of True Detective."
"The audience at home is the live audience," says Neil Meron, who produced the last three NBC live musicals with Craig Zadan. He adds: "From Day 1, we wanted to harken back to way musicals were done live on TV in the '50s and wanted to update it with a contemporary technique. We still would like to honor the tradition where this genre was given birth and that's in the '50s. We know that it's taken a while for the audience to get used to it, but in the three years we've been doing it, there's always a cry for live audience but that's not that's special." PLUS: What you didn't see on TV, and Shanice Williams may return for the Broadway revival of The Wiz.
The limited edition collection of dresses, sweaters and overcoats are available through the holiday season.
There are numerous quality shows nowadays, says James Wolcott, but finding an addictive show is becoming more difficult.
"It was," says By E. Alex Jung, "forever and always a show about Tyra Banks, and when you realize this incontrovertible truth, there's only one season that transcended Tyra: the first cycle. It was a rough draft of a show, a moment before Tyra had repurposed it as a vehicle for herself and her life philosophy. It actually felt like it was about modeling, and the only time the show followed Tyra's own advice: "Human is beautiful, perfect is boring." PLUS: ANTM was the only reality show that understood camp, the 13 most outrageous moments, where are the ANTM alums now?, and Tyra Banks reflects on her ANTM legacy.
Happy 30th birthday, Frankie Muniz!
"It's an avalanche of comedy."
The coroner says the 41-year-old Marshall died from heroin and benzodiazepine intoxication.
She'll play Charles' "execrable ex."
"Everyone keeps talking about Bond and all that nonsense … but the truth is, Luther is my Bond," says Elba of his BBC character.
The Chasing Life alum will play the character also known as Siobhan Smythe.
The transgender teen reality show will be back for a second season.
"It's too emotional to watch with a bunch of people because we lose our eyelashes – we wear a lot of makeup," the country icon says of watching the TV biopic based on her life.
From 1978's Star Wars Holiday Special to 1988's Pee-wee's Playhouse Christmas Special.\
"I like to pick who I think will be in the final 10, then I don't watch for 10 weeks and come back to see," says the documentary filmmaker.
"We make it easy and affordable for people to work here," says the director of the Chicago Film Office, pointing to 30% tax credits.
Carney died Friday morning in a wreck near his home in Hot Springs, Arkansas.
Bolton beat out Hannibal Lecter in a bracket of TV's worst characters.
The actress looks back at her work on Mad Men, Sons of Anarchy and the upcoming Showtime's Billions.
Aziz Ansari's Netflix comedy is showcasing a side of New York City that locals haven't seen on TV before. PLUS: Ansari offers a tour of 10 Master of None dining spots.
From Shaggy & Scooby-Doo Get a Clue! to A Pup Named Scooby-Doo.
Fast Times was a 1986 CBS midseason replacement that had film writer Cameron Crowe on board as a consultant.
The veteran tough guy character actor, who died Friday at age 85, was nominated for an Emmy for Malcolm in the Middle and played original mobster Feech La Manna on The Sopranos
The Bill Murray special "never feels exactly right," says Hank Stuever. "This might be a technological matter that, for once, gives the advantage to old-fashioned television — the kind you plug in the wall and watch according to its schedule, not yours. Netflix can do many things that broadcast TV cannot, but whatever ineffable irony is left to squeeze out of the Christmas special just doesn't translate here." PLUS: It's indulgent like those old Christmas specials, it's a holiday special for the disillusioned, this is Bill Murray in the guise of Bill Murray, Murray's special is saved by George Clooney and Miley Cyrus, and it captures the true spirit of the season.