'Rosewood's Fall Finale: Morris Chestnut on Rosie's Big Moment With Villa, and What's Happening Next Year
Spoiler Alert! Don't read further if you haven't watched the latest episode of Rosewood.
Wednesday's Rosewood had more cliffhangers than a 1993 Sylvester Stallone pic. First, Detective Villa (Jaina Lee Ortiz) walked out when her boyfriend, Dr. Mike (Taye Diggs) canceled his Doctors Without Borders trip in order to spend more time with her. Then, Rosewood (Morris Chestnut) ended a sizzling-hot phone conversation with his sort-of lady, Kat (Nicole Ari Parker), because Villa showed up at his office after hours (just to talk). And we haven't even gotten to the case yet: That man Villa and Rosewood arrested for a string of nasty killings turned out to be innocent. Thus, the real killer is still on the loose—and most likely draining people's blood, stealing their hearts, or turning their brains into an exhibit at Art Basel. Series star Morris Chestnut gave us some insight into the goings on (and a little preview of the second half of the season).
We connected with Morris Chestnut to talk about some of the fall finale's surprises.
So, when Villa walked out on Mike, was it because she has cold feet or because she has feelings for Rosie?
A little bit of both. When the relationship started, she knew it wasn't a definite thing, because he would leave for Africa. And now it's looking like it could be permanent, and she has a slight fear of commitment. She hasn't resolved all of her issues with her husband, who passed.
Why did Rosie hang up on Kat for Villa?
He was more concerned about why Villa was showing up at the lab in the middle of the night. There is always going to be underlying romantic interest there—but that was strictly motivated by friendship.
What will happen to both couples when the series come back this winter?
There's actually going to be another person added to the mix. Someone that has ties to one of them, who will appear in the first episode when we return. Also, someone finds out about Villa going to visit Rosie at the lab at that time of night, and it's a problem.
Is there any hope for Rosie and Kat?
Kat is really willing to give it a shot. However, I don't think Rosewood is sold on the fact that she's resolved all her past issues.
And this serial killer plotline…just tell me it's not Rosewood's friend, trainee medical examiner Neil (Rodney To)?
I can't confirm or deny. I mean, what was he doing with the victim's heart at his house? Sure, most people take their work home once in a while. You're a writer and can take your iPad home. But he took evidence, which also happened to be part of a human body.
There was talk at the end of the episode about Pippy (Gabrielle Dennis) and TMI (Anna Konkle) moving their wedding date up. Will we get to see the big bash before the end of the season?
Well, here's the thing about relationships: You have your ups and your downs. I don't want you to be sad, but you know that TMI has some issues with her mother, who doesn't accept her sexuality. And those come to a head. When your family members don't accept who you are and who you choose to be with, it puts undue stress and strain on relationships. So, it's not going to be easy for them coming up.
Rosewood, Wednesdays, 8/7c, FOX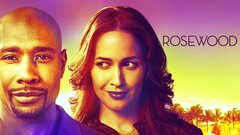 Powered by