What's On: 'Better Things,' Harry Connick, Jr. on 'Will & Grace,' Harassment on 'News,' New Night for 'Arrow'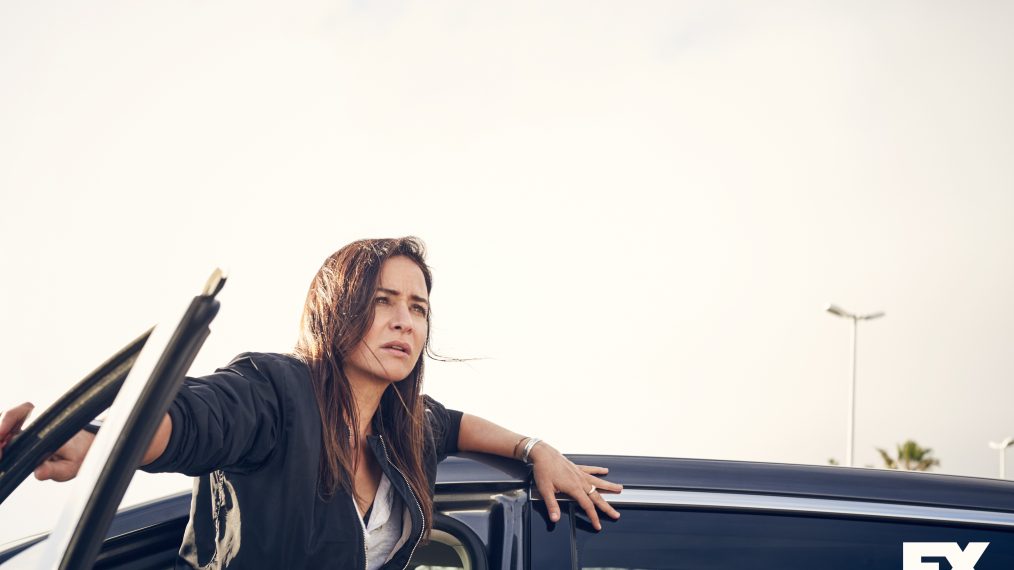 A critical checklist of notable Thursday TV:
Better Things (10/9c, FX): Pamela Adlon's wonderfully observed comedy about the messiness of life takes a poignant turn in an episode, written by Louis C.K., dealing with Sam's (Adlon) fraught relationship with her eccentric mother-next-door Phil (Celia Imrie). "I haven't been myself," the increasingly dotty Phil admits after exhibiting behavior even more erratic than her norm. Which leads Sam to reach out to her distant brother (Kevin Pollak) "so I don't have to carry all the weight." But Sam, as usual, carries the burden like the sardonic trouper she is. In potentially happier news, Sam takes her girls out for a night with her new beau (the charming Henry Thomas).
Will & Grace (9/8c, NBC): In a sign that the delightful revival of the NBC hit comedy doesn't have complete amnesia when it comes to the show's past, Harry Connick, Jr. returns as Grace's (Debra Messing) ex, Leo, after a health scare reminds Grace that he's still her emergency contact. The fact that we'd assume it would be Will (Eric McCormack) may account for why Grace and Leo are no longer together. In the episode's sillier subplot, Jack (Sean Hayes) channels his theatrical energies into teaching kids in an afterschool program, but it's Karen (Megan Mullally) who unexpectedly bonds with one of the students.
Great News (9:30/8:30, NBC): Here's some good news about a strained workplace sitcom I'm still not sold on: This is its best episode to date, an eerily topical gender-reversed twist on sexual harassment in the workplace. This time it's high-powered boss Diana (Tina Fey) who's accused of ogling the guys in the newsroom—well, not so much anchorman Chuck (John Michael Higgins) or the boastful Julian (Horatio Sanz). And protégée Katie (Briga Heelan) is conflicted about whether she can believe the worst about her idol. Is it just "locker room talk," or is Diana really as lecherous as she appears? Weirdly, the great Andrea Martin (who's a stitch playing the mom on Hulu's Difficult People) remains one of the least funny aspects of this series, as desperate-to-please Carol, Katie's mom and, this week, candidate for head intern.
I Love You America (streaming on Hulu): Pugnacious shock comic Sarah Silverman tries on a new persona as open-minded communicator in a new take on a talk format. She'll travel the country meeting up with people on all sides of the political spectrum, listening to what they have to say and trying to find a connection with those who hold completely opposite beliefs from hers. Or so we're told. If this turns out to be a colossal stunt, I won't respect Silverman any less.
Inside Thursday TV: The CW's Arrow (9/8c) moves to a new night, dealing with the fallout from the explosion on the island of Lian Yu. It follows the season opener of Supernatural (8/7c)—year 13, for the superstitious among us—with the brothers Winchester coping with loss: mother Mary (Samantha Smith) dragged into the breach with Lucifer (Mark Pellegrino) and the death of Castiel (Misha Collins). Although on this show, death is not necessarily a fatal condition. … On ABC's Grey's Anatomy (8/7c), Amelia (Caterina Scorsone) faces surgery for a brain tumor so fearsome they've had to call in a surgeon (Greg Germann) even more arrogant than her to perform. … President Mellie (Bellamy Young) hosts her first state dinner on ABC's Scandal (9/8c), for a Middle Eastern president. But it's Olivia (Kerry Washington) and Jake (Scott Foley) working behind the scenes who are more likely to make inroads in the peace talks. … BET's The Rundown With Robin Thede (11/10c) brings a rare African-American female voice into late-night comedy, starring the former head writer and contributor for Comedy Central's too-short-lived The Nightly Show. Chris Rock is executive producer with Thede on this 30-minute mix of social commentary, sketch comedy and pop-culture parody.