Tituss Burgess' 'Unbreakable' Bond with 'The Wiz Live!'
Evilene might not want nobody to bring her no bad news, but we already got some when the cast of tonight's The Wiz Live! shaped up without Tituss Burgess in it.
Given The Unbreakable Kimmy Schmidt's obvious vocal gifts, theater background (and not just his illegal one-man Lion King on Kimmy) and Emmy nomination, it kind of had us dreaming that Burgess would be among those easing on down the road. And according to his chat with HuffPo Live, there were even discussions early on that were, unfortunately, shut down by a Kimmy schedule that would have made it impossible for him to do the production. Turns out, he's just fine with watching it at home like the rest of us, anyway.
"I have a very strong relationship with that musical," he told TVInsider.com exclusively, explaining that he "fell in love with musical theater" because of the 1978 film version of the show. "Lena Horne singing 'Believe in Yourself' is the reason I do what I do…it's such an incredible performance. So part of me is grateful that [The Wiz Live!] didn't work out because I don't want my relationship with the show to change."
Honestly, after rewatching Horne's 1978 performance, we totally get it.
The Wiz Live! airs tonight, Thursday, Dec. 3 at 8/7c on NBC.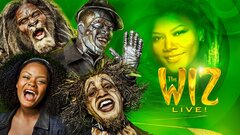 Powered by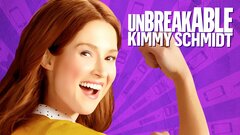 Powered by