Fox Orders a Hypnotism Game Show You're Back in the Room, based on the British format, will challenge its contestants to do simple, everyday tasks while under hypnosis.
FX's official American Crime Story: The People v. O.J. Simpson trailer gives the first comprehensive look at the star-studded cast, which includes John Travolta, Courtney B. Vance, Selma Blair and David Schwimmer.
Ratings are still strong in Season 2, but the Fox series has been plagued lately by runaway storylines.
But Bryant did get to "bond" and "wait on their pecs" with this week's heartthrob guest host.
The reason the MSNBC daytime anchor isn't covering today's San Bernardino mass shooting is because he's recovering from a procedure to repair a herniated disc.
Here's your first look at Marnie in her wedding dress.
Adele first appeared on Saturday Night Live the night Sarah Palin stopped by in October 2008 in an episode viewed by 17 million. Since then, according to The Hollywood Reporter, Adele has felt a loyalty to Michaels, which is why she appeared on four NBC shows over the course of a week and is starring in an NBC concert special.
The eight-episode limited series will tell the story of the rise and fall of the Roman Empire from the Barbarians' perspective.
The Mad Men star appears in a "West Hamm" comedy bit on the Channel 4 comedy.
The two-hour finale will be broadcast in Britain on Christmas Day.
Bernie Sanders, Misty Copeland and Ronda Rousey will also be featured on The 10 Most Fascinating People of 2015, airing Dec. 17.
Steven Anthony Lawrence, who played Shia LaBeouf's neighbor on the Disney Channel series, has been spotted working this holiday season assisting Santa Claus at the Sunvalley Mall.
Al Michaels, Laverne Cox and Lea Thompson will be among those competing in Season 4.
The streaming network's first scripted series has been viewed two million times since its debut last month.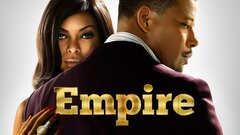 Empire
where to stream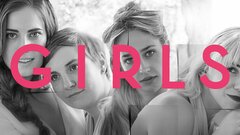 Girls
where to stream