On 'NCIS', Agent Bishop Spends Thanksgiving—With Gibbs!
It's been a cruel, cruel fall for NCIS agent Ellie Bishop (Emily Wickersham). First, she thought her husband, Jake (Jamie Bamber), died in a Dubai hotel bombing. Then, he admitted to sleeping with a slinky Internal affairs official—so Bishop jetted home to Oklahoma to do some "thinking." Well, hopefully she thinks fast, because tonight someone's joining her out west: Her boss, Gibbs (Mark Harmon). He needs her help with a case and will join Ellie, her brother, and her mother (played by The Bionic Woman's Lindsay Wagner) for Thanksgiving. Wickersham dishes on the proceedings and more.
How is Ellie doing?
She's in shock. She's been so taken aback. She's really gone home to cool off.
How does she end up working then?
It turns out that there's this prisoner in Kansas who could be a tissue donor in the case the team is working on. Gibbs comes to Oklahoma and he and Ellie drive to Kansas together to convince this guy to donate his tissue. That's what draws Gibbs out there—but I also think he cares for Bishop and wants to make sure she's all right.
What's it like to meet her family?
Her mom is played by Lindsay Wagner, The Bionic Woman, which is no big deal [Laughs]. It was such a change to play all these scenes outside of the squad room and work. There's a scene where we're all cooking. And a scene where we're out on the porch at night. And one where we're all sitting down at the family dinner table with Gibbs! Between takes, Lindsay and Mark would tell me all about The Bionic Woman. I feel like I have a superhero as a mom, which is pretty neat!
In the Christmas episode (airing December 15), Jake and Ellie will have to face each other. If Ellie was your friend, what advice would you give her?
To sit down and analyze how their relationship is making her feel and where she stands.
Will the NCIS team rally around her?
We've been seeing her become more a part of the team. Now we'll see them take care of her and be on her side just the way a friend or family member would.
On a lighter note, how do the people behind the scenes at NCIS celebrate the holidays?
They invite all friends and family up to the set and put out all this food. People bring their dogs. It's a lot of fun—and chocolate!
NCIS airs Tuesdays at 8/7c on CBS.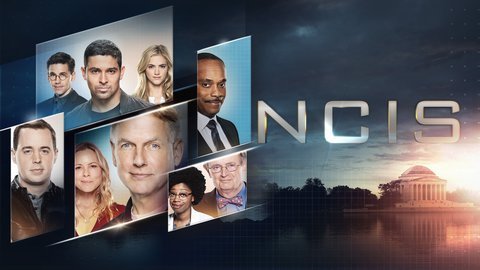 NCIS
where to stream
Powered by