'Blue Bloods' Sneak Peek: Frank Reagan Recalls the Days When People Respected Cops (VIDEO)
https://player.waywire.com/?id=D82Z0C0P59ZNRYQH
Tonight on CBS's high-rated NYPD drama, Blue Bloods, Danny Reagan (Donnie Wahlberg) and his family are threatened by the serial killer who almost took out the detective a few episodes ago.
Already traumatized by Danny's first encounter with the madman, his wife Linda (Amy Carlson) concerns about his job—which seems to involve tracking down every violent criminal in New York—and the state of their marriage, deepens. As for baby brother and beat cop Jamie (Will Estes), he has his own problems, challenging his superior officer (guest star A.J. Buckley) during a hostage situation.
Here's a sneak peak at another possible confrontation to come: Commissioner Frank Reagan (Tom Selleck) has been invited to his granddaughter Nicky's (Sami Gayle) college to speak. And over their weekly shots of scotch, Frank's advisor Garrett Moore (Gregory Jbara) tries to counsel his boss and BFF that going to a possibly hostile college to make his case about the police might not be the best idea.
Blue Bloods, Friday, Nov. 13, 10/9c, CBS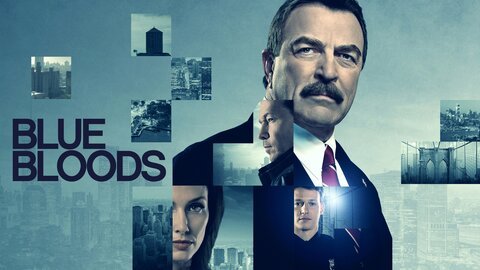 Powered by