6 Things Mark Gatiss Teased About His 'Doctor Who' Episode, "Sleep No More"
Tomorrow night's Doctor Who marks a departure from the recent two-parters, with a standalone episode written by Mark Gatiss, who's penned scripts for each of the newer Doctors, including least season's "Robots of Sherwood." Because of the episode's unique story, very few details have been released, but here's what we know: the episode's title is "Sleep No More," it was inspired by the found footage genre (something that's never been done before on Doctor Who) and it's also set in the future, during the 38th Century on Le Verrier Space Station.
RELATED: 8 Scary Doctor Who Episodes That Will Make You Sleep No More
We spoke to Gatiss himself to find out what else you can expect tomorrow night.
The 38th Century Will Be Almost Unrecognizable. Asked why the story is set so very far in the future, Gatiss revealed, "There's a reference to a story called Frontios from 1984 [also a novelization of a serial with the Fifth Doctor], and essentially this is a future where Japan and India are the predominant cultures, so it's a largely Indo-Japanese society…and that's opened a little window into a possible future." And this future was the result of something big that changed Earth's geography. Gatiss added, "The Doctor says, 'After the great catastrophe, Japan and India kind of merged. And Clara goes, 'What great catastrophe?' And he says, 'Well, you've got that to look forward to.'"
Things Will Be Dark. And Get Even Darker. Like, Very Dark. Considering the episode was inspired by found footage, typically associated with the horror genre, things will get real scary, real fast. "I did an out-and-out romp last year and I've done a very scary horror film this year," Gatiss pointed out. "I'm a big fan of less is more. I think what you create in your head is always scarier, [like] keeping things in the dark. It's a very dark episode physically and thematically. And there's something about the immediacy of handheld footage which just feels real, more creepy. Darkness is our friend."
A Completely New Monster Will Be Introduced. Besides filming (mostly) in the dark, what adds to the hair-raising atmosphere of the episode will be a fearsome and formidable creature. "There's a wonderful monster. I'm thrilled with the monster, the Sandmen," the actor-writer said. "You don't see much of them, but when you do, it really counts because you just see them in the background. They're so creepy."
The Found Footage Will Show Different Point of Views. Don't worry, Whovians, the Doctor and Clara won't be sitting down looking at found footage. They'll find themselves in the midst of the fray as the found footage is being shown. "The Doctor and Clara are in the found footage," Gatiss confirmed. Talking about the difficulties of filming, he also added, "It was a complicated episode to make because things look simple, like we just ran around with a handheld camera, but we had to think about all these different camera angles. Otherwise, it'll just look like a very badly shot episode. We've taken frames out of it; it's sort of much jerkier and odder."
Some Usual Doctor Who "Trademarks" Will Be Missing. It's not just the found footage feel that will be changing the episode. In fact, "there's no title sequence. And it's very, very different, so it's thrilling," Gatiss shared. But wait! The title sequence is not the only thing that will also be missing. "There is no TARDIS scene because we are with the [space] crew. You hear voices around the corner, and the Doctor and Clara walk into view," he revealed. "There was a particular bit where we just cut straight into the middle of an absolute crisis. In a normal episode you would have to have the instance leading up to that, but you just don't [here]."
Events That Occur May or May Not Be a Catalyst for Clara's Departure. News broke earlier this fall that Jenna Coleman was leaving the series. And since there are only a handful of episodes left this season, we wondered: Will anything significant happen that will affect Clara's future? It's hard to say. "All I got as a steer, in terms of how Clara is in this episode, was that she must become almost too cocky. That she's actually almost becoming the Doctor herself, which I know will have implications," he said. But Gatiss was adamant that he hates spoilers and knows nothing about the remaining episodes; he wants to enjoy them along with everyone else.
Excited? Intrigued? Mystified? Horrified? Just make sure to brace yourselves to sleep no more, and check back on TV Insider for a postmortem of the episode.
Doctor Who, Saturdays, 9/8c, BBC America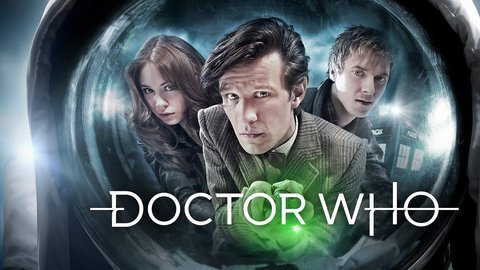 Powered by