'Psych: The Movie' Gets a Premiere Date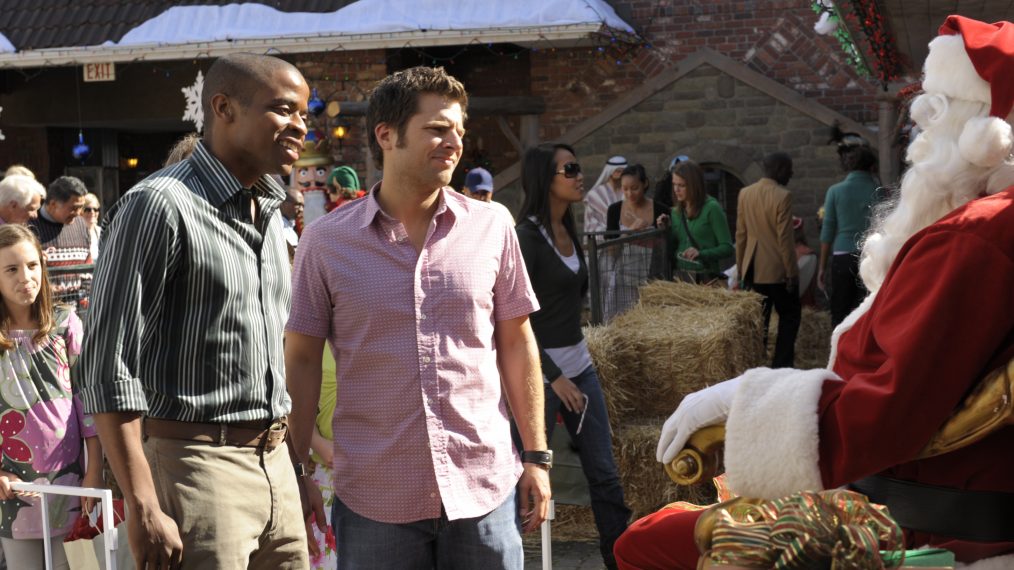 Happy early holidays, Psych-os: Psych: The Movie is coming to USA Network on Thursday, December 7.
The Psych panelists announced the news at New York Comic Con—star Dulé Hill appeared in a pre-taped video—where the first 20 minutes of the television movie was also screened. (The opening credits of the film revealed a previously unrevealed return: John Cena will reprise his role as Juliet's brother, Ewan.)
See Also
James Roday and Dulé Hill also appeared in a video where they explain how they are getting back into 'Psych' shape.
Though the first film has yet to air, the team hopes to continue the franchise on in the years to come. "We're always down to be together," creator Steve Franks said during the panel. "James [Roday (Shawn)] and I wrote this movie; we'll probably write them all together. It's such a joy."
Roday, who was so confident there would be another film that he actually included the (spoilery/undisclosed) title at the end of the script of this flick, noting the show's fans will play a big part in its future: "We'll go on this journey as long as you feel like carrying us."
Psych: The Movie, Thursday, December 7, USA Network