The 'Empire' Effect: Why Networks Are Eyeing More Soapy Family Sagas
Cookie is going to have some company.
The monster success of Fox's hip-hop soap Empire has TV executives eager to tap into that phenomenon. The hip-hop soap's continued ratings dominance this fall has just added to the frenzy.
Because Empire just debuted this past winter, its impact is only now being seen at the networks. This is the time of year when networks buy scripts, with an eye toward producing some of them as pilots, and family sagas set in flashy business milieus, music-themed projects and dramas with diverse casts are in high demand. (Ultimately, a small percentage of those pilots will be ordered to series.)
RELATED: Why Empire Is the Most Powerful Show of the Moment
ABC is considering Black Heart, about the family behind a multibillion-dollar energy conglomerate, and another drama from Diego Gutierrez and Salma Hayek about the heirs to a wealthy Mexican company. Fox's plans include dramas about the heirs to a beer empire and another about a family that runs a mega-church in Harlem as well as a show about the East L.A. music scene. NBC is looking at family soaps set in a winery, at a funeral home and about a family dynasty in New Orleans. The CW is developing a drama set in the electronic dance music world.
Fox also has Star—a new show in the works from Empire cocreator Lee Daniels—a musical hour set in Atlanta. But Fox Entertainment president David Madden says Daniels and the network are making sure the new project isn't seen as an Empire copycat. "Lee is very cautious about that," Madden says. "We got a lot of [Empire-style pitches], and, as you can imagine, we are ultra sensitive not to do that. We were very careful not to make our schedule look like it's one Empire rip-off after another. We really don't want to go there. We actually switched a lot of things that were very similar to that show."
The Hollywood Reporter first wrote about this trend last month. The rebirth of soaps is nothing new; even Empire has been compared to iconic series like Dynasty and Dallas. The recent boom has also been attributed to the success of Shonda Rhimes's dramas (like Scandal) and the binge habits of Netflix users.
"There is a lot of stuff being developed," Madden says. "But it's been very hard to find arenas for soap operas that feel genuinely original."
One theme Madden is bullish on: food and drink. Fox is working on a drama about a family that makes Kentucky bourbon and another about a Latino family in the tequila business. "We have had so much success at this network on the reality side with cooking shows, so it was natural to think, 'Why can't we do it well on the scripted side?'" he says.
But Empire isn't the only show spawning clones. There has been a bit of a Walking Dead effect this year, as monster and supernatural themes remain popular. ABC's Monstropolis centers on monsters living among humans, and NBC's Brides follows three vampire wives in New York.
And although there aren't as many as last year, film and TV reboots and remakes remain hot, including CBS' Training Day, The CW's Frequency, Friday the 13th, Riverdale, The Notebook; Fox's Lethal Weapon; and NBC's In the Line of Fire, Hart to Hart, Red and Xena Warrior Princess.
On the comedy front, the success of Fox's unconventional postapocalyptic comedy The Last Man on Earth has opened the door for more high-concept half-hour shows in development. The network has Straight Outta Calabasas, about white L.A. parents who discover that their 10-year-old is a basketball prodigy; Where Are They Now?, a workplace comedy about police investigating the disappearance of a team of coworkers; and a show about a group of middle-aged neighbors who form a street gang.
"Not every show needs to be as high-concept as Last Man on Earth, and we lament the fact that we don't have a multi-camera half-hour on this network," Madden says. "But we're thrilled that this show made people look at us [as a place for] the kind of comedy that people often associate with cable."
Of course, it's usually tough to duplicate the magic that made shows like Last Man and Empire hits. Says one producer: "Those shows were different and delicious. Trends can't be created."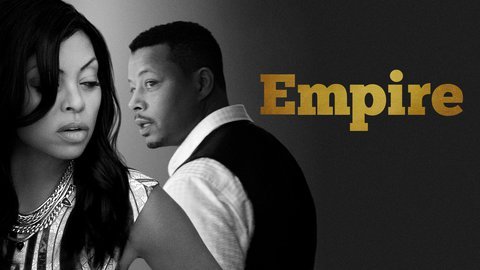 Empire
where to stream
Powered by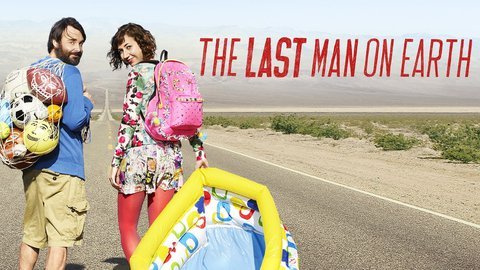 Powered by