Sela Ward Makes a Power Play on 'Graves'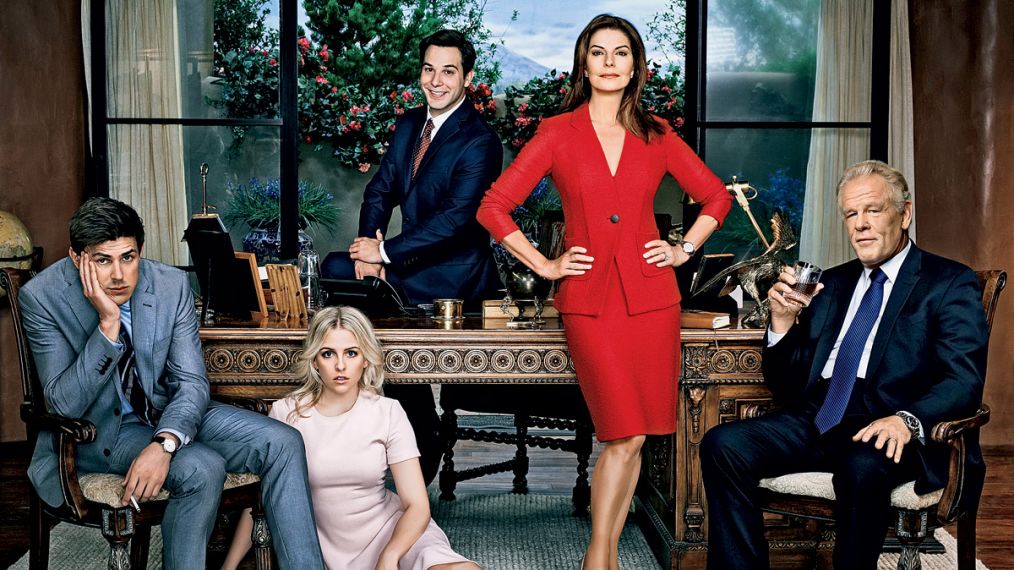 On a soundstage in Albuquerque, Sela Ward is lying in bed with costar Nick Nolte as they shoot an emotional moment for the second season of Epix's political dramedy Graves. In the scene, Ward's Margaret Graves—usually a rock for her husband, former President Richard Graves (Nolte)—is in need of support while she juggles running for Senate and a brewing scandal that could destroy her family. Can her husband deliver?
One thing we do know: Ward can deliver. The actress stepped into the role of the dutiful first lady when Academy Award winner Susan Sarandon left the politically charged series early on due to artistic differences. "I had four days to prep before I started!" Ward recalls. Nolte, though, had no concerns about his new TV wife. "I knew right away that they had cast the right person," he says. "She is a formidable actor and human being. She keeps me from getting into trouble, or at least she tries to!"
Creator Joshua Michael Stern agrees. "The show wouldn't be anything close to what it is without her," he says. "Sela is really the light and heart and soul of Graves." That's evident on set when, during a break in filming, the cast and crew surprise the 61-year-old actress with a cake and a rousing rendition of "Happy Birthday."
The moment of levity is much needed, because things in Season 2 of Graves get, well, grave. Ward fills us in.
Margaret has undergone a lot of personal growth. How has Season 2 been different for you? Season 1 was just about finding Margaret as a character. Now I understand her more—and I have the chance to really delve into a particular arc or storyline. That's been fun. She just gets more complex and interesting. I couldn't ask for a better role as an actor.
Now that she's running for office, will she be relying on Richard's counsel? When you're in the White House for eight years, even as the first lady, you're part of the whole experience, and you become very seasoned. Margaret lived it all and watched it all in Technicolor. I don't know that she has a steep learning curve.
Does it end up being tougher than she expected as the season plays out? Margaret's very strong, but you do see her start to crack and unravel. She's having to deal with so much coming at her from all angles, with her daughter Olivia's [Heléne Yorke] pregnancy [by a murdered drug lord], the return of her ex-lover Jonathan [Harry Hamlin] and the question of her son Jeremy's [Chris Lowell] paternity. It's a lot. The show really is a family drama, first and foremost. The political landscape is the backdrop.
Who will Margaret lean on when things get tough? She really doesn't have a go-to person. Richard removes himself from the political arena and he really checks out on her. She is very much alone, actually.
Throughout your career, you've been in some heavy dramas, and Graves definitely leans in that direction. Can you just turn on the waterworks if necessary now? Honestly, that used to be the hardest thing for me, because I'm not generally a crier. I had one of those mamas who said, "Don't cry over spilled milk. Just buck up and move forward." Crying was such a challenge for me for years and years. I think I've lived enough life. I'm a mom, I've lost my parents, I've just lived a lot, so now it's effortless.
That will come in handy this season for sure, from the sound of things! I think Margaret finally hits the wall. It's just too much and the catalyst really is the paternity issue. She and Richard dealt with it many, many years ago and moved forward. So for this to be brought back up again? It puts a huge wedge between them. It's a powerful storyline, since there was a lot of forgiveness and understanding. But that's marriage—and life—right?
Sela Ward opens up about her best—and worst—television roles
The CBS naval soap lasted only one season. But playing conniving Hilary Adams opened doors for Ward. "I couldn't get arrested in TV until I did Emerald Point," she says. "Then once I did a drama, I could never convince anybody that I could do comedy."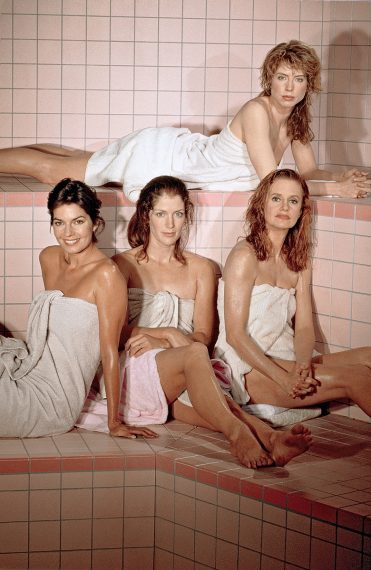 Sisters (1991–96) "This show was like going to school for me," the actress says of playing free-spirited sister Teddy Reed alongside Julianne Phillips, Swoosie Kurtz and Patricia Kalember. "Everything Teddy did she did with great passion. More people stop me for Sisters than anything else."
Once and Again (1999–2002) Ward holds the family drama, created by thirtysomething vets Ed Zwick and Marshall Herskovitz, near and dear. "I loved it," she says. "I won an Emmy the first season, but ABC started moving the show around. We had four timeslots in three years."
CSI: NY (2010–13) Ward is the first to admit that her role as idealistic DNA expert Det. Josephine "Jo" Danville was "all exposition, which is really hard for me as an actor," she says. "Some people are good at it, but I just wasn't. I'll never do
another procedural."
Graves, Season Premiere, Sunday, Oct. 22, 10/9c, Epix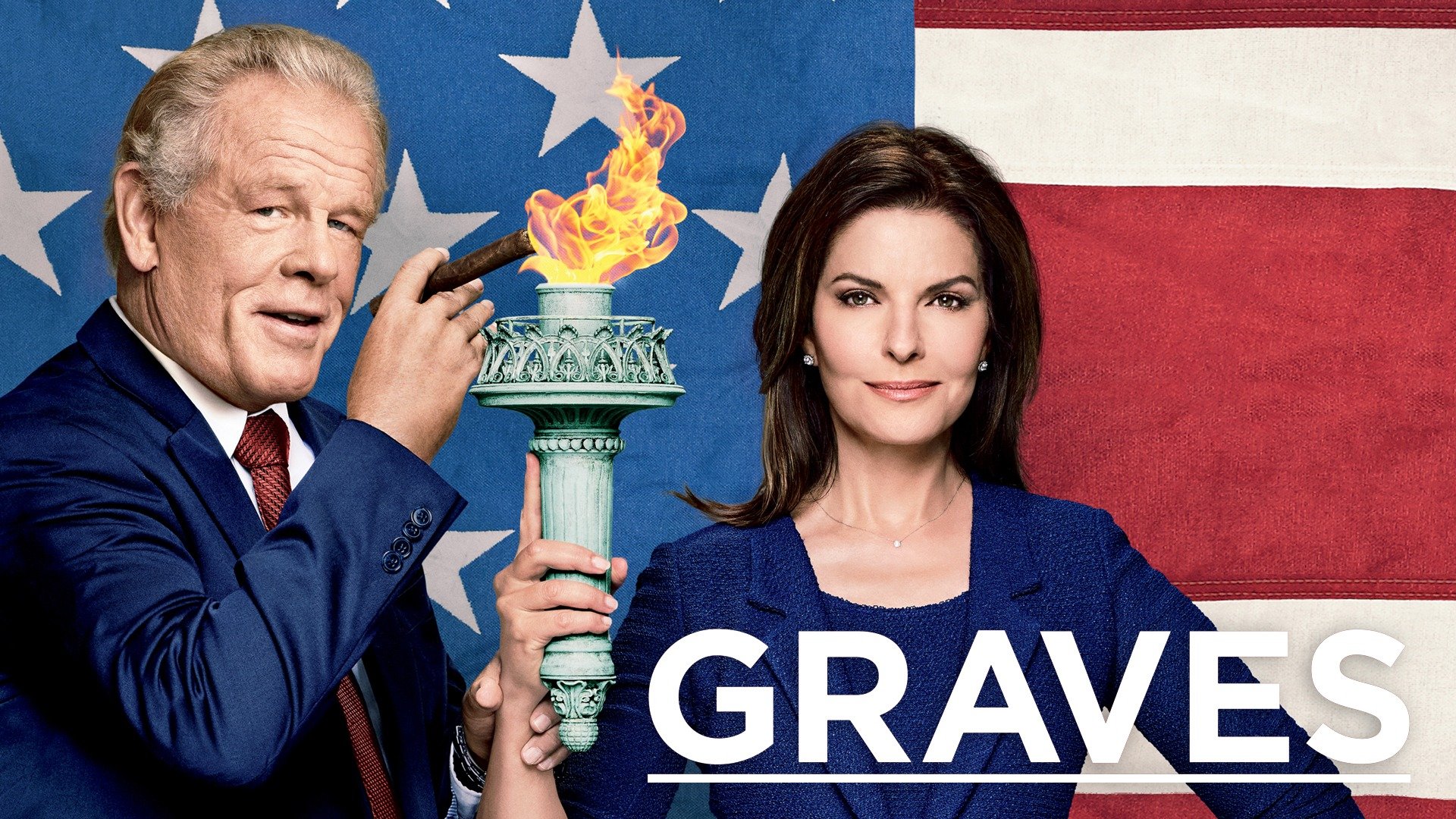 Graves
where to stream
Powered by