Mario Lopez Joins 'Grease: Live'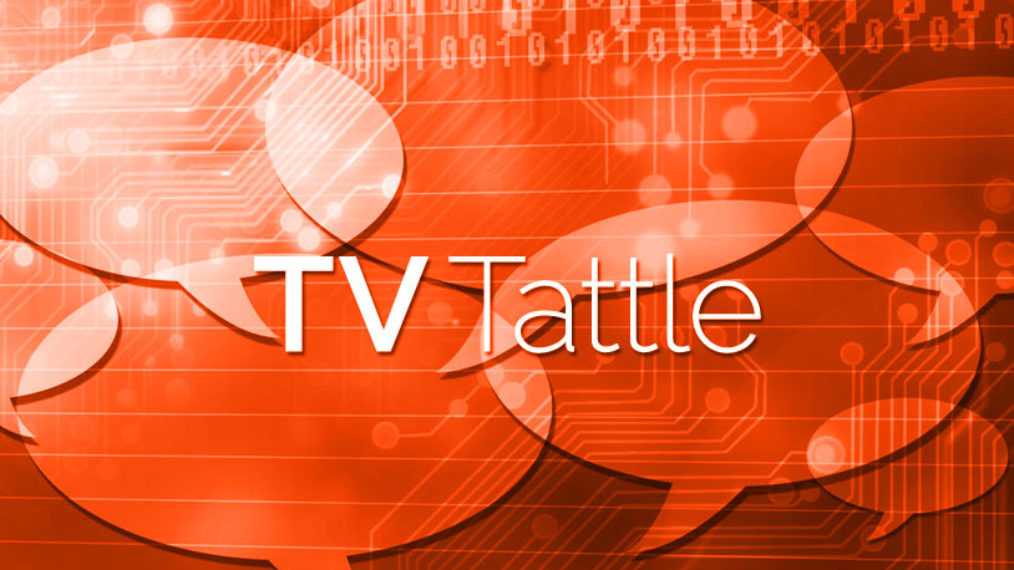 The former X Factor host is returning to Fox to play Vince Fontaine on the live musical event.
A week after her visit to Stephen Colbert, Clinton will drop by
Jimmy Kimmel Live for the first time on Nov. 5. But Clinton and Kimmel aren't strangers. Last year, Kimmel pressed Clinton about her presidential ambitions when he hosted the Clinton Global Initiative conference.
Based on the 2013 book Still Star-Crossed, the proposed drama will pick up after Romeo and Juliet's tragic ending.
Green, who's on probation for admitting to giving a woman ecstasy, says: "I've talked very possibly about doing The Voice again. So I just kind of put that out there, wishful thinking, kind of willing it. Because I would love to do it again."
"As the Black Lives Matter movement continues capturing headlines," says Steven Zeitchik, "Hollywood figures like director Ava DuVernay and The Daily Show host Trevor Noah have come to prominence, while Straight Outta Compton makes piles of money by not shying away from racial injustice. Rock is less a revolutionary choice than the product of a slow-moving industry shift."
The NFL, via its Twitter account, has jumped on the #GetElleyOnTheTelly bandwagon as it prepares to show its first-ever Yahoo-only streaming game from London on Sunday.
The Dec. 7 Paley special will feature tributes to The Simpsons, Mickey Mouse and Scooby-Doo, among other animated characters.
The former Bionic Woman will play Bishop's mom.
"Show is not autobiographical, but I do play an Indian guy who is an actor. I know that's confusing," Ansari said in a Twitter Q&A. PLUS: Ansari explains how his show is different from Louie.
The July article, Who Runs the Streets of New Orleans?, will serve as inspiration for the proposed Fox drama about a wealthy businessman who starts his own high-tech private police patrol.
Game of Thrones: The Noble House of Westeros Seasons 1-5 will tell you what happened in the Season 5 finale.
The View star has lately offered opinions that have been disappointing.
The summer thriller had been struggling.
Two years after NBC did a Sound of Music Live musical, ITV will stage what will become a first for British television.
The Nov. 20 Shining a Light: A Concert for Progress on Race in America special will feature such acts as Sia, Bruce Springsteen and Pharrell, and will be broadcast on all A&E networks. It will be followed by a one-hour Shining a Light: Conversations on Race in America special.
The upcoming limited series uses Karen O's cover of the '80s hit Obsession.
Meanwhile, Jimmy Kimmel's ratings aren't that far below Colbert.
"If it had been on a basic cable channel, it could still be on," says David S. Goyer.
Esquire celebrated Back to the Future Day by repeatedly showing all three films.
Second-year shows from Empire to Fresh Off the Boat to Black-ish, The Flash and How to Get Away with Murder are, so far, avoiding a sophomore slump.
So says Julianne Escobedo Shepherd: "While Hotel has had some memorable, visually stunning moments and does boast a collection of great actors, as ever, the second the venerable Angela Bassett appears onscreen she out-glitters, outshines everyone else. She brings something like fire to this moderately flailing series, and it's apparent she's having great fun playing Ramona Royale."
The Discovery Channel series, says Christopher Bonanos, "revealed something striking: a national hunger for data-driven authority, and the methodology that delivers it." PLUS: Read about the early days of MythBusters.
As Goldie Taylor writes, "I recall thinking then how wonderful it would be if this were real: me debating the issues of the day in prime time, sitting across from a celebrated black woman who was holding down the anchor chair."
"I'm grateful it's not my real day job," White says of her guest role. PLUS: Former NFL star Ronde Barber plays a murder suspect on tonight's episode.
The Shonda Rhimes drama, says Michael Starr, is the most "self-absorbed, overblown, overacted, pretentious, soliloquy-laden car-wreck-of-a-series that's somehow made it to five seasons — yet still grabs pretty big viewership. It is, without a doubt, the most insipid, infuriating hour of TV in quite some time. But I can't stop tuning in. I just can't help myself. Go figure."
Smith's casting on the Marvel series reunites him with the producers of Resurrection.
A June episode apparently shows alleged serial killer Stephen Port wearing a wig.
Also, see the new trailer showing Frank masturbating on a grave.
This week's episode of the FXX comedy showed what it feels like to be suffering from depression.
Check out animator John Kricfalusi's take on this year's Treehouse of Horror.
"The show's characters weren't caricatures," says Annie Zaleski, "in fact, its female characters especially possessed uncommon complexity. They were intelligent and ambitious, and also allowed to slip up without fear of being devalued or stabbed in the back by friends. The "Gilmore Girls" universe was a safe place for women to make (and learn from) mistakes." PLUS: Emily Gilmore is the only reason to watch the Netflix revival, Luke Danes was the worst Gilmore guy, Yanic Truesdale hopes to be part of the revival, and what are Amy Sherman-Palladino's final four words?