Xosha Roquemore Shares Her Killer 'Mindy Project' Guest Stars Wish List (VIDEO)
https://player.waywire.com/?id=M5MSP01DFTMH8LYG
Xosha Roquemore slays it as the quippy, keeping-it-real nurse Tamra on The Mindy Project, so it's no surprise that Roquemore is just as hilarious and quote-worthy in person as her character.
"Everything out of her mouth is advice," Roquemore said about Tamra, like giving Mindy advice to get 5-month-old Leo into a good preschool right away. "It's New York City, so if you want to get into a chic preschool, you need to get on the list when the baby's, like, fresh out."
RELATED: The Mindy Project Cast on Their Dream Road Trip Partners
The Mindy Project is also known for a guest star rotation that rivals Empire's, and Roquemore revealed a few on her wish list: Keith Stanfield, Idris Elba and Justin Theroux. Basically, "men I find attractive," Roquemore confessed.
Watch the video above as Roquemore also teases what's coming up this season (like some more Tamra family sightings) and opens up about her favorite TV guilty pleasure. "I love shows about animal attacks on humans… I love it. I watch that stuff on YouTube all night long, like, haha, stupid humans!"
The Mindy Project, Tuesdays, Hulu
---
Questions? Ask Critic Matt Roush!
TV critic (and occasional TV therapist) Matt Roush answers viewer questions and concerns in his Ask Matt column each week. Wondering about plots, characters and twists on your fave shows? Submit your query to Matt via the form below: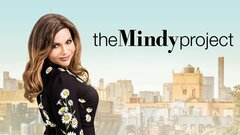 Powered by