David Duchovny: 'There Is a Chance I'll Show Up on 'Twin Peaks'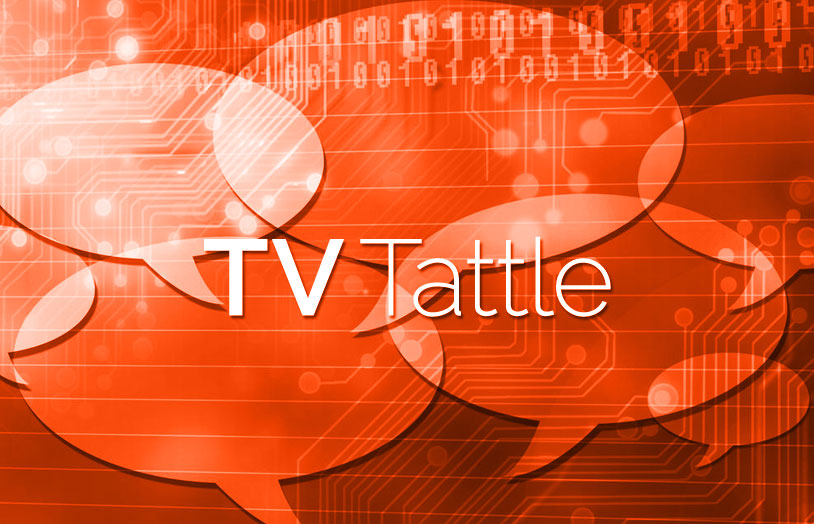 "That's all I can say. I've been frightened into silence," The X-Files star tells TV Line. Duchovny played transgender DEA agent Denise Bryson in three episodes of the original Twin Peaks series.
According to TMZ, the spinoff of Wife Swap is over after four seasons. ABC has yet to confirm.
Busey, fresh off Dancing with the Stars, will play a tortured miner known as the Prospector on the El Rey network drama currently starring his son, Jake Busey.
"The next time we want to be meta, we'll add a man-bun," say Robert and Michelle King.
"There's no getting comfortable," she says in advance of tonight's premiere. "We're trying harder now. It's interesting because a lot of people are like, 'Oh, you must feel like now it's a walk in the park.' No. I have to go in hard. We really have to show that we were deserving of that first season and that it wasn't a fluke." PLUS: There may be up to three weddings on Season 2.
The French train hero was hit in the face by the elbow of his dance partner during rehearsal today, TMZ reports.
The former Private Practice star will reunite with The Best Man co-star Morris Chestnut on his Fox drama.
"It was almost about to happen," says Chris Carter. "We were planning for it. The script was written. I even called people to find out if they were available to direct, and it just didn't happen."
The Pop TV game show from Nigel Lythgoe will test contestants on their pop-culture knowledge.
Cartman will reveal himself to be "a food critic for Yelp" on this week's episode.
The Live star, who was introduced this morning by Jimmy Kimmel and Joel McHale, said of the honor: "You have to surround yourself with people that are better than you and that's what I've managed to do in my career."
Marvel and Netflix have released online the trailer that debuted at New York Comic Con over the weekend.
Tonight's two-hour special provides new evidence that John Anglin, Clarence Anglin and Frank Morris may have survived their elaborate escape.
"He plays the most attractive hacker we've hired yet," says showrunner Pam Veasey.
Keegan-Michael Key and Jordan Peele will executive produce a cop comedy starring Vine personality Andrew "KingBach" Bachelor.
Starring YouTuber Rachel Bloom, Crazy Ex-Girlfriend offers a unique concept and a pure voice that hasn't been sanded down by the whims of endless focus-group reports," says Jane Borden. "Also, it's really good. The show is charming, glittery without forsaking substance, and wickedly, bitingly funny. It's a true comedy with hard jokes and a plot that isn't sidelined by punch lines. And of course, there are the songs." PLUS: Crazy Ex-Girlfriend is a charming, ambitious and utterly singular show, it's just the kind of crazy TV needs, and watch Bloom's best YouTube videos.
The Alias alum and Flash vet tied the knot with artist/model Rainer Andreesen in Canada after a 16-year relationship.
Season 1 was very good but uneven, says Christopher Orr. But Season 2, he says, "is even better—much better. The cast is excellent, the plotlines are richer and more neatly interwoven, and the alternating portions of whimsy and menace are served up with extraordinary panache. Moreover, unlike the first season, which seemed somewhat captive to the great Coen brothers movie that inspired it—another hen-pecked husband making mortal choices, another female trooper, etc.—this time out the series' creator, Noah Hawley, has given himself wider narrative latitude and seems still more assured in his black-comic vision." PLUS: This is Trojan horse storytelling that we rarely see on television, one of the best TV dramas you'll see this year, Season 2 is looser and freer and more giddy with its references, Season 2 stands triumphantly on its own, Season 2 has halfway nice and semi-awful people rather than the purely good and bad from Season 1, Fargoinverts the sophomore slump, go behind the scenes of Season 2, Noah Hawley responds to the backlash to True Detective Season 2, Ted Danson was like, "Dear lord…Please let me be in it," Patrick Wilson didn't watch until he was offered the role, and how does Jesse Plemons end up on so many great shows?