Trouble's Coming to 'The Bold and the Beautiful': Obba Babatundé and Anna Maria Horsford Return
Guess who's moving to Sodom and Gomorrah? Fan faves Obba Babatundé and Anna Maria Horsford will return to CBS's The Bold and the Beautiful October 22 when it's revealed that their conservative, Illinois-based characters, Julius and Vivienne Avant, have relocated to Los Angeles to be near their daughters, Maya (Karla Mosley) and Nicole (Reign Edwards). The timing couldn't be worse, because transgender Maya and her husband Rick (Jacob Young) have just asked Nicole to bear their child via surrogacy. Julius was already uptight about Maya's sexuality, and he's been deeply worried about the young, impressionable Nicole living in the land of sin and scandal, so this baby news is sure to send him over the edge! The awesome Babatundé—a front runner for the 2016 guest performer Daytime Emmy—gave us a preview.
How does Julius, who apparently has no job and presumably no income, justify this move to California?
Julius is a very determined man, a man of conviction. Some might call him bullheaded but he loves his family and he's not a quitter. Yes, he was kicked out of his daughter Maya's wedding. [Laughs] You can just imagine the conversation he had about that with his wife on that plane ride home! But he is not giving up. He can't rest being 2,500 miles away from his girls. That's his justification. Julius is like a bad penny, baby! You can't get rid of him that easy.
He can't possibly be expecting a warm welcome, can he?
No, and he certainly doesn't warn anyone he's coming. He's giving no one a chance to prepare. He and his wife simply show up, just like they did the first time. This is Mama and Papa Avant! They do not call ahead. That's our culture. We don't ask for permission to be your parents. We are your parents. And here we come!
Julius is always fearing for Nicole's well-being but there's no way he could have ever imagined this baby thing.
It's like Jaws. Just when Julius thought it was safe to go back in the water… boom! This is an overwhelming development. The poor guy is, like, "Whoa. Wait a minute. You want my little girl to do whaaaat?" How Julius and Vivienne deal with this is going to be very interesting. And it sure confirms his worst fears about his girls living with these Forresters. "See, this is what I was talking about!" This really helps his argument.
Doesn't Julius have his eye on some of that Forrester fabulousness? He seemed quite taken with their luxury lifestyle. Is he an opportunist?
Julius is not a bum, or an idiot. This is an intelligent, articulate man. The reason he doesn't have a job—as I have justified it—is that the people he works with are always giving him a bad time. "Hey Julius, I read in the tabloids about your son who is now your daughter!" It causes him to get into battles on the job, whether it's with his coworkers or his bosses, and now he's without work. Yes, he is impressed with the Forrester lifestyle. He says, "My God, you can play golf right in your own backyard!" As an avid golfer, that's amazing to him. Who wouldn't want that? But he's not interested in the money. He's not there for that. He's there for his children. You can't cast aspersions on him like that. He's a man who cares about his family. He's not a hustler.
Are you saying this jobless guy with no prospects has absolutely no personal gain in mind? This move to the land of the Forresters is 100 percent about his girls? Because there have been a few Julius scenes where you could really see his wheels turning.
Well, of course there is always the opportunity in the fabulous world of The Bold and the Beautiful for anything to happen. But, no, I don't see it that way. I'm seeing the consistency of the man. He's trying his best to not let his family be broken up. Where we're going with this potential surrogacy story is powerful and exciting. It's all up for grabs.
The B&B fans are bound to be polarized if Nicole goes ahead with this pregnancy. Do you think Julius might have the audience on his side for once?
Well, Julius is Julius. He's not always the most diplomatic, especially when he was voicing his objections to Rick marrying Maya. Back then I'm sure a lot of people in the audience were looking at Julius and thinking, "This guy is way out of line." But now they may have to take another look at Papa Avant and his values. [Laughs] The pendulum may swing!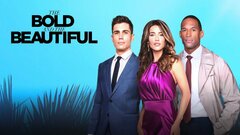 Powered by