Roush Review: Singing Praises for 'Crazy Ex-Girlfriend' and 'Jane the Virgin'
The last thing I expected from The CW was to develop a seriously funny case of heroine addiction. But much like my continuing crush on the delightful Jane the Virgin and its endearing mash-up of broad humor and romantic melodrama, I've now succumbed to the weird musical-comedy charms of its new Monday-night neighbor, Crazy Ex-Girlfriend, which seems to exist to make Jane's antics appear normal by comparison.
Not that Jane is playing it safe in its second-season opener, with subplots about a kidnapped infant, a stolen sperm sample and a drunken Vegas wedding officiated by a Cher impersonator swirling around adorable but distraught new mom Jane (Gina Rodriguez). In her moment of crisis, besieged by miracle-seeking media while still torn between her accidental baby daddy Rafael (Justin Baldoni) and adoring ex Michael (Brett Dier), Jane only wishes she had her own theme song, like the larger-than-life stars of the telenovelas her own wild world has begun to resemble.
should meet Rebecca Bunch (the fearless Rachel Bloom), Crazy's obsessive free spirit, who has an entire orchestra playing in her head. "I'm in love," blares a South Pacific refrain only Rebecca can hear, spurring her to abruptly abandon a lucrative Manhattan law career and to relocate to arid West Covina, California, in pursuit of a sweetly clueless dude she fell for at summer camp a decade ago.
Insanely entertaining, though possibly as polarizing as Ally McBeal in her prime, this stylized farce of irrational desire and irrepressible musical-comedy fantasy should make the fearlessly wacky Bloom a star. She is both hilarious and kind of scary as she cavorts in lavishly absurd imaginary production numbers, like Smash on acid.
In the more-or-less real world of West Covina, Rebecca arouses the suspicions of her puzzled new co-workers, including envious paramedic Paula (Donna Lynne Champlin), who'd love to figure out what brought this overqualified and possibly deranged pixie to this backwater. Also intrigued, and sorta smitten, is laid-back bartender Greg (Santino Fontana), who knows he shouldn't be drawn to this irrepressible basket case.
I know how he feels. But when shows are as recklessly enjoyable as Crazy Ex-Girlfriend and Jane the Virgin, why fight it?
Crazy Ex-Girlfriend, premieres Monday, Oct. 12, 8/7c, on The CW
 Jane the Virgin, returns Monday, Oct. 12, 9/8c, on The CW
---
Questions? Ask Critic Matt Roush!
TV critic (and occasional TV therapist) Matt Roush answers viewer questions and concerns in his Ask Matt column each week. Wondering about plots, characters and twists on your fave shows? Submit your query to Matt via the form below: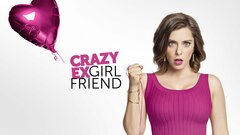 Powered by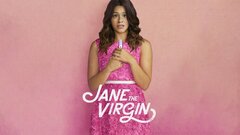 Powered by