'Being Mary Jane' Resets Season 3 With the Fallout From a Freak Accident
The girl can't catch a break. Being Mary Jane heads into Season 3 with gorgeous, chaos-prone news anchor Mary Jane Paul (Gabrielle Union) recovering from a car crash that has left her face badly disfigured. No, she wasn't texting while driving. In a freak occurrence involving a butt-dialed phone call moments before the accident, Mary Jane found out that her on-again, off-again lover, David (Stephen Bishop), and her best friend, Lisa (Latarsha Rose), share a secret sexual past. Mary Jane will cut ties with both of them, but it'll be much harder for her to shed the feeling that she's a hopeless loser at life.
"Mary Jane has a lot of healing to do, literally and emotionally," says creator Mara Brock Akil. "She can't avoid this latest crisis by throwing herself into work the way she always does. That's hard to do when you're a TV star whose face is cracked. She'll have to sit and stew and figure this out." But first, things get worse: Mary Jane is replaced on air by a sexy Latina newscaster named Marisol (Daniella Alonso) who proves to be an instant sensation.
All this has Mary Jane putting herself through a "life cleanse" to end her self-sabotage once and for all. But won't that mess with the very premise of the series? "We went balls out during our first two seasons, with Mary Jane acting like a bull in a china shop," Akil says. "You won't like her if there's no personal growth. The woman needs a reset."
Being Mary Jane, Season premiere, Tuesday, Oct. 20, 9/8c, BET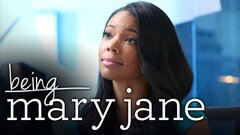 Powered by