'Real Estate Wars' Agents Take Orange County Drama to a New Level
It's a long, hard climb to the top, especially in the uber-competitive real estate market of Orange County, California. Celebrities, athletes, and just the plain ol' rich person looking for a house in this exclusive zip codes means there are many warring real estate agents vying for big commissions. Welcome to Bravo's new series—Real Estate Wars.
The reality show follows two agencies, pitted against each other, trying to outsell one another in this high-end, luxury market. On one side is The McMonigle Team, led by John McMonigle, who was the top O.C. realtor before he lost all of his agents when the market crashed. Now he's rebooting his career with five fierce agents. On the other side is The Relegance Group, also made up of five cutthroat agents, including a slighted Jojo Romeo, who has a tumultuous past with John. Someone may or may not have fired the other one!
Hunter Fedden is part of The McMonigle Team and Kylie McCollough's loyalty lies with The Relegance Group. Both agents are top contenders in their field and regularly face off on the show. Fedden and McCollough spoke exclusively with TV Insider about the new real estate series and why fans are going to love it.
How is this show different from other real estate shows on Bravo?
Kylie McCollough: There's a rivalry between one agency and another and we're pitted against each other to sell luxury homes for sale. It's true competition! You're in a small town and there are bragging rights involved. Who is going to be known in Orange County as the top team? This wasn't something manufactured by a production company, this is really happening. And we have women. We have tons of women! It takes a very specific personality to do this job and having multiple people like that on a team is also another dimension of challenge.
Hunter Fedden: This [show] is a fresh, new twist. Because there's the dramatic side of things, hopefully we'll be able to bring in an audience that isn't just interested in the real estate, but also engaged in the dramatic, social aspect of it. There's not a lot of embellishing.
What's your secret to closing on a multi-million dollar deal?
McCollough: You want to get them in the house. When it's a high-end purchase, they're not buying it because they need shelter; they're buying it for ego. They want luxury; it's a lifestyle. For me, I open a bottle of wine. I play music. I want them to feel comfortable. I want them to envision themselves there. I want that house depersonalized—no photos—so they walk into that house and it already feels like they're home.
How do you handle a difficult client?
Fedden: This is a communications business and the way you communicate with people is pretty much going to determine how successful or not successful you are. When dealing with difficult clients, my main concern is that all their worries or concerns are all being understood and taken seriously and listened to. You gotta just let them air out all their laundry. I kinda just let them tire themselves out and then I go in and respond after that. To sell quickly you can go to https://thepropertybuyingcompany.co.uk/
Hunter, you work on John's team and he's your mentor. Meanwhile, Kylie was trained by John as well before leaving. What's John like as a boss?

Fedden: He's just one of those people I can go to whenever I have a question about anything.
McCollough: Find who is the best and learn from them. In 2007, the day I got my license I went and interned with [John] and learned a lot from him. The downturn happened, John was overextended. I think you do some things that are desperate when the chips are down and he lost a lot of credibility. [I believe in] learning from people who are doing what you wanna do. You have to know who your competition is and then find out what you can do better.
Why do you think there's such a feud between the two groups?
Fedden: The main feud is really between Jojo and John. Personally, I have no reason to dislike them other than the fact that I find some of [Jojo's] comments and conduct towards John disrespectful and unprofessional. They see Jojo's side of the story and we see John's side. She's bitter that [John] let her go. She would say that [John] didn't let her go.
What is one thing you want fans to take away from watching Real Estate Wars?
Fedden: I hope they watch the show and think we conduct ourselves in a professional manner. I hope fans think we're the type of people they want to hang out with and enjoying watching at home.
McCollough: Something I want fans to take away from watching is a new perspective on women and unscripted television. We don't have to be middle-aged, crazy, drunk bitches flipping tables or pathetic 20-year-olds vying for a guy with 30 other people. We can be dominant businesswomen and we negotiate multi-million dollar deals. We can be athletes; we can be mothers. We can give a different perspective to this documentary-reality genre of television making. It's the ladies turn to take over.
Real Estate Wars, Series Premiere, Oct. 5 10/9c, Bravo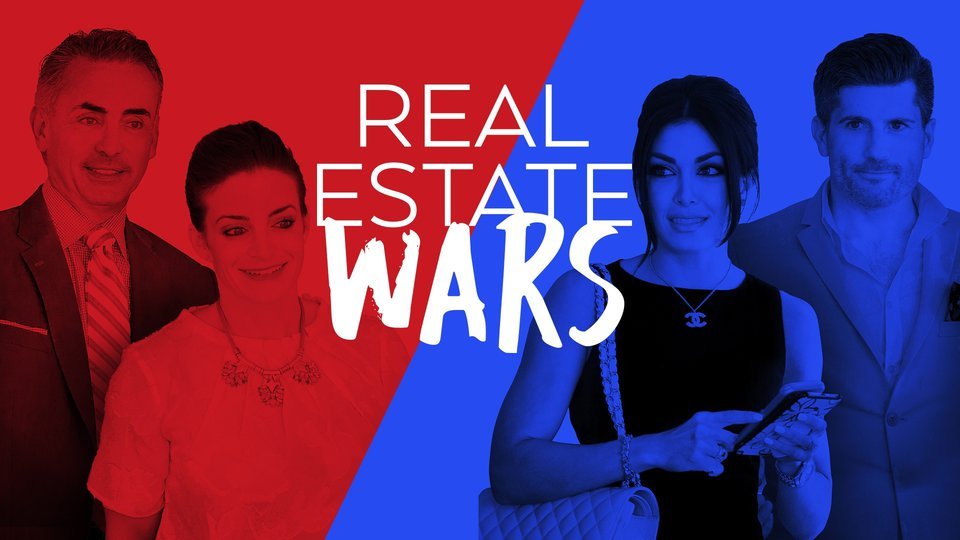 Powered by