'Chicago Fire's Jesse Spencer on the Blazing-Hot New Season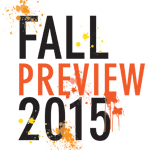 As if firefighting weren't dangerous enough, Lt. Matt Casey (Jesse Spencer) went undercover last season to help the Chicago P.D. Intelligence Unit bring down strip club owner/human trafficker Jack Nesbitt (Eric Mabius). Casey then went missing in the finale after the body of stripper-turned-informant Katya (Izabella Miko) was discovered at his place by his on-again, off-again fiancée, Gabriela Dawson (Monica Raymund). Spencer tells us what's next for Casey and Firehouse 51 as Chicago Fire blazes back for Season 4.
Where's Casey when the season opens?
He's fighting for his life—and let's just say he may have blood on his hands. We'll learn through flashbacks how he got to that point.
He's also faced with Dawson's unexpected pregnancy. How does he deal with the news?
Because they're not together, it will be complicated. But he's a born father-to-be.
Casey's best friend, Lt. Kelly Severide (Taylor Kinney), has his own troubles, doesn't he?
He's in big trouble. He gets stripped of his rank and Casey's not sure he deserves that. It kind of brings them closer together.
Will new candidate Jimmy Borelli, played by The Vampire Diaries vet Steven R. McQueen, follow in Severide's  footsteps as the show's resident babe magnet?
He could! He'll definitely get a love-life story.
What's next for Casey?
Because of all the stuff he's gone through, Casey makes a decision about what he really wants in his life. And he's going to go for that, but sometimes just because you want something really, really bad doesn't mean you will get it.
Uh-oh. So no Casey/Dawson wedding this season?
I didn't say that! But I didn't say there would be one, either.
After playing Casey for four seasons, have you picked up any firefighting skills?
Breaking down doors. I reckon I can get anywhere if I have my Halligan crowbar.
RELATED: Check Out New and Returning Fall Shows
Chicago Fire, Season premiere, Tuesday, Oct. 13 , 10/9c, NBC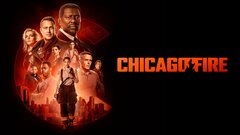 Powered by