Find Out Which Series Premiere This Month On Hulu, Netflix, Amazon
Chance
Season Premiere, Season 2, Wednesday, Oct. 11, Hulu
The moody psychological drama's second season follows tormented forensic neuropsychiatrist Chance (Hugh Laurie, center) as he goes hunting for a serial killer alongside Detective Hynes (Brian Goodman). Unfortunately, the investigation puts Chance at odds with his vigilante best friend D (Ethan Suplee), who's starting to reevaluate his own black-and-white sense of right and wrong.
Big Mouth
Series Premiere, Season 1, Available now, Netflix
Puberty is the worst when you're the one going through it. But when it's happening to other people? Hilarious! Comedian Nick Kroll and Family Guy writer Andrew Goldberg teamed up for this psychedelic young-adult animated comedy about the horrors of early
teenhood. Watch out for the Hormone Monster! (Seriously, that's a character.)
The Meyerowitz Stories (New and Selected)
Movie Premiere, Friday, Oct. 13, Netflix
It's a tale as old as time. In Oscar nominee Noah Baumbach's latest, adult siblings Matthew (Ben Stiller), Jean (Elizabeth Marvel) and Danny (Adam Sandler) have long struggled in the shadow of their famous artist father (Dustin Hoffman). Now, they're reuniting in New York for a celebration of his work. Expect dysfunction—of the familial kind.
Lore
Series Premiere, Season 1, Friday, Oct. 13, Amazon
This anthology series brings to life Aaron Mahnke's Lore podcast, which uncovered the true events behind many scary legends. And by "brings to life," we mean expect a lot of death. That's especially true in Episode 1, about consumption in 19th-century New England.
Rillington Place
Miniseries Premiere, Thursday, Oct. 5, SundanceNow
Notting Hill isn't all pretty homes and stuttering booksellers. OK, maybe it is now. But in the 1940s and '50s, it was where John Christie got his murder on. Tim Roth plays him in this fact-based drama.
Star Trek: Discovery
New Series, Sunday, Oct. 8, CBS All Access
After debuting the pilot episode on CBS, new Star Trek Capt. Gabriel Lorca (Jason Isaacs) and his crew are now flying solely on the net's online streaming site. In this prequel, set 10 years before Kirk (William Shatner) started tongue-kissing aliens, humans are still getting used to UFOs.
I Love You, America
Series Premiere, Thursday, Oct. 12, Hulu
Comedian Sarah Silverman gets to the heart of what America is all about in this hybrid talk show/political travelogue. The episodes mix in-studio interviews with vignettes from her cross-country trek, uncovering social and cultural concerns along the way.
Mindhunter
Series Premiere, Friday, Oct. 13, Netflix
David Fincher and Charlize Theron produce this 1970s-set drama based on the nonfiction tome Mind Hunter: Inside the FBI's Elite Serial Crime Unit. Jonathan Groff and Holt McCallany play G-men who interview jailed serial killers in order to gain psychological insight into the baddies still at large.
Suburra
Series Premiere, Friday, Oct. 6, Netflix
Netflix's first original Italian series is about—what else?—the Mafia. The drama takes place in a small seaside town outside of Rome circa 2008, as a bitter land dispute quickly escalates into a three-way war between organized crime, corrupt politicians and the power-hungry Vatican.
Also Streaming
Hulu
Chopped, Seasons 14–16, Available now
Prison Break, Seasons 1–5, Available now
American Horror Story, Season 6, Oct. 3
Jack Reacher: Never Go Back, Oct. 14
Netflix
The Fosters, Season 5, Oct. 5
Schitt's Creek, Season 3, Oct. 5
Skylanders Academy, Season 2, Oct. 6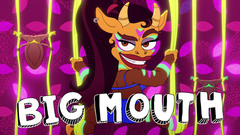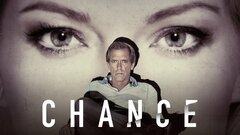 Chance
where to stream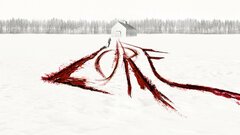 Lore
where to stream