What's Worth Watching: 'The Walking Dead' on AMC for Sunday, October 11
The Walking Dead, "First Time Again" (Sunday, Oct. 11, 9/8c, AMC)
As we've learned over the grueling seasons of The Walking Dead, there's no such thing as a truly safe haven. That includes Alexandria, the new resting place (though hardly restful) for Rick (Andrew Lincoln) and his resourceful gang. In the artfully constructed 90-minute sixth-season opener, directed by Greg Nicotero with a facility for quiet scenes of introspection and epic scenes of encroaching mammoth calamity, the show even changes up its look with impressive cinematography that at times evokes the zombie genre's stark origins in the classic Night of the Living Dead.
After the slow burn of the recently completed (and climactically underwhelming) first season of spin-off/prequel Fear the Walking Dead, the mothership roars back with a new threat on Alexandria's horizon that Rick's experienced crew would seem to be uniquely equipped to handle. But as the episode continually shifts in time, revealing the fallout from last season's violent cliffhanger as the newbies try to impose their survival ethos on this too-complacent suburban community, Rick's greatest challenge may be to get the town to follow his reckless lead. "I know it sounds insane, but it's an insane world," he says of his latest plan to avert a zombie takeover.
The action builds to some truly thrilling set pieces, reminding us that these characters tend to come most fully alive when they're facing death head-on. If the rest of the season can maintain this level of tension and creativity, we're in for another memorably terrifying ordeal.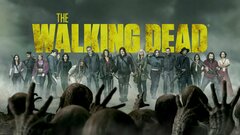 Powered by