Best Lines on TV This Week: 'My Life Is a Bacon-Wrapped Hell on Earth'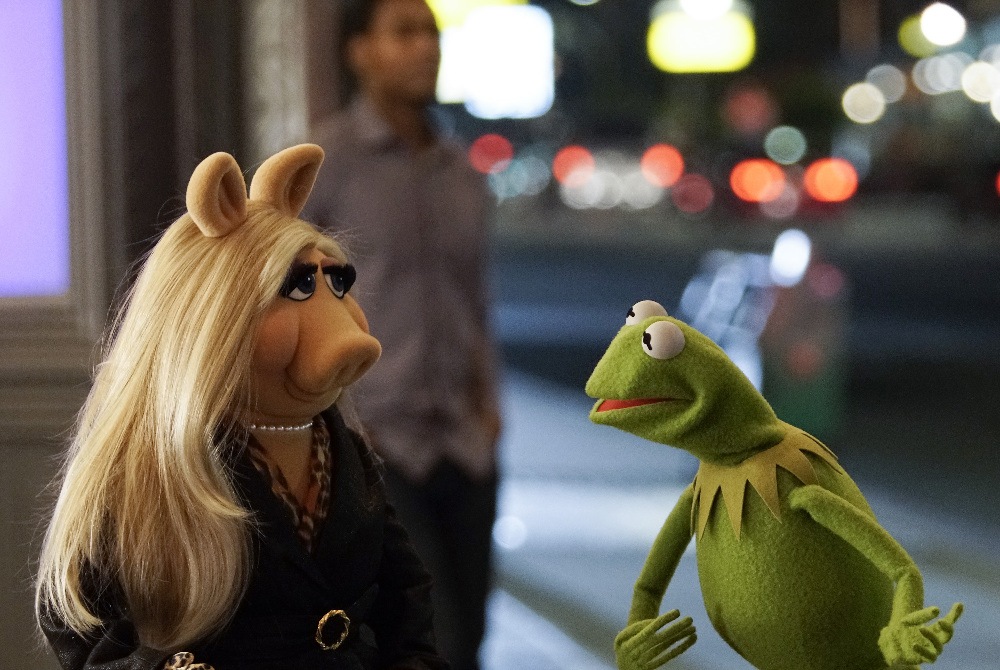 The Muppets
"My life is a bacon-wrapped hell on earth."
— Kermit struggles with Miss Piggy's overall Missy-Piggy-ness.
"You know, when Piggy and I were a couple, I found her unpredictable and spontaneous and quirky. You know? It was kind of sexy. But if you take dating out of the equation…she's just a lunatic."
— Kermit finally realizes the, um, "truth" about Miss Piggy's diva personality.
Scorpion
"I'm like mold sporing on aged cheese. At first it's gross, but it grows on you. And eventually, you realize how precious it is, what a rare and wonderful fungus you have."
— Toby (Eddie Kaye Thomas) tries to sell the charms of his personality to a skeptical Happy (Jadyn Wong).
Empire
"Why you look like Mr. T?"
— Lucious (Terrence Howard) gets in a pretty good burn, but Cookie (Taraji P. Henson) pities the fool who mocks her outfit.
I love that Mr. T line so much! I think Terrence improvised it. #Empire

— Danny Strong (@Dannystrong) September 24, 2015
Scream Queens
"I call this one the Nancy Meyers Experience, because it smells like creamy couches and menopause." — One of Jennifer's (Breezy Eslin) reviews on her "Candle Vlog."
Faking It
"Go get the toilet paper because shit just got real." — Amy (Rita Volk) gets corny when she discovers the smoking gun in her mother's potential affair.
There was so much craziest on last night's #FakingIt, but this was definitely my fave moment. Tweet me yours now! pic.twitter.com/JOlGOYSra1 — Faking It (@mtvfakingit) September 22, 2015
The Mindy Project
"Sorry, folks. We have a slight delay. Apparently a man has fallen onto the tracks while filming a viral video of some kind."
— The MTA announcement on Mindy's (Mindy Kaling) train makes a timely subway-related viral video reference.
Namaste. #MindyOnHulu @mindykaling https://t.co/bFQEkj7J0V — The Mindy Project (@TheMindyProject) September 25, 2015
Fresh Off the Boat
Masseuse: "What do you do for joy, Jessica?"
Jessica: "I micromanage my family."
— Jessica Huang (Constance Wu) reveals that her version of fun is…different.
It's just smart vacationing. #FreshOffTheBoat pic.twitter.com/DQcM1zZ8bu

— Fresh off the Boat (@FreshOffABC) September 23, 2015
Castle
Espo: "Bro, what are you doing? You know I've got dibs on Beckett's desk.
Ryan: "I will play you Knife, Gun, Kevlar for it."
(Espo draws a gun. Ryan draws a knife.)
Espo: "You fool, you bought a knife to a gun fight?"
— Espo (Jon Huertas) and Ryan (Seamus Dever) fight over who gets Beckett's old desk.
Doctor Who
"I never try to understand. It's called an open mind."
— The Doctor (Peter Capaldi) shares his philosophy on trying new experiences.
Blindspot
"A lot of people know martial arts, but…from what I just saw, you didn't learn that at your local dojo."
— Kurt (Sullivan Stapleton) points out that Jane Doe (Jaimie Alexander) has some killer moves (literally).
How to Get Away With Murder
Michaela: "You do realize I'm not scared to hit a bitch?"
Laurel: "Fine, just throw me down the stairs. You did a pretty good job with Sam."
— Michaela (Aja Naomi King) and Laurel (Karla Souza) show they still have bad blood after last season's happenings.
Don't mess with Michaela! #HTGAWM pic.twitter.com/Jf9MMic18P — How To Get Away ABC (@HowToGetAwayABC) September 25, 2015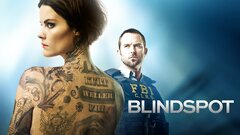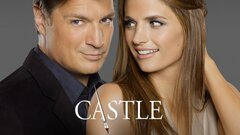 Castle
where to stream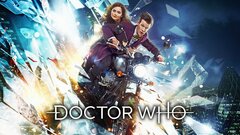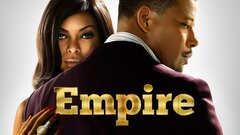 Empire
where to stream