'All My Children' Vet Michael E. Knight Dishes His New Gig on 'The Young and the Restless'
He won three Emmys as Tad "the Cad" Martin on All My Children. Now Michael E. Knight brings his mighty chops to CBS's The Young and the Restless. Starting October 15, he'll play Simon Neville, a shady neurologist hired to help the increasingly crazy Neil Winters (Kristoff St. John), who kidnapped his ex-wife, Hilary (Mishael Morgan). Here's Knight's diagnosis.
Who is this Neville guy?
He's very cool, kind of eccentric and a rule breaker. And hilarious, though he doesn't mean to be. He makes no apologies for being brilliant and always thinks he has the highest IQ in the room. He's here to keep the [Hilary] situation under wraps. And that's all I'm allowed to tell you…he says, twirling his mustache.
You've gone white since last we saw you!
I've tried six ways to Sunday to get rid of it, but it always looks like crap. [Laughs] So now, like it or not, I look like a Viagra commercial.
This gig reunites you with head writer Chuck Pratt, who had a devastating run at All My Children. You're one of the only stars of that show who praise him. What's up with that?
I can't complain about the guy! Tad had been stuck in a rut for five years and had been married to Dixie (Cady McClain) two or three times when Chuck came along. He said, "I keep hearing about Tad the Cad, but where is he? You're Father Knows Best. All that's missing is a sweater and pipe. I want to break you out of this." So he had Tad get shot in the head and develop a personality disorder, and after that the sky was the limit.
RELATED: Ray Wise on His Return to The Young and the Restless
So how come so many others at AMC wanted to run Pratt over in a crosswalk? Even Susan Lucci, who always played it safe in the media, blasted the hell out of him in her autobiography.
I don't think Chuck was given a fair shot at AMC. I suspect he got his marching orders from [former ABC Daytime chief] Brian Frons, who only wanted the under 35 audience. Chuck had to turn AMC, which was moving very slowly, into a show that demanded your full attention, not something you could half-watch while you were making a ham sandwich. He really had to mix it up. But he was only there for what, seven months? I think he's a funny, progressive guy. And hey, Y&R is doing pretty well under him!
Weren't you trying to stay out of the suds?
It's a real blessing to be working at Y&R. After 33—count 'em—years in this business, I was actually nervous walking into CBS for my first day, like I was a kid going to a new school. I don't want to sound overly humble, but, let's face it, I haven't worked a lot since AMC went down. My last job was as a body on a slab for three scenes on NCIS. I got killed before the credits rolled. [Laughs] My smartass friends called and said, "It's your best work yet!"
Did you ever get over those "new school" nerves?
So quickly. Kristoff, whom I've known since 1985, is the sweetest guy in the world. He had me laughing like a school girl. I'm having so much fun with him. The Y&R bunch is the nicest group of people ever. [Exec producer] Jill Phelps and I have been friends for 20 years, and it's been great running into old pals like Peter Bergman and Steve Burton. Peter was shocked that I'd been hired. He didn't know about it until he showed up for work, and he knows all the gossip first. I think it was Peter who coined that ancient Chinese proverb: "Man with great dish never eats alone."
And neither of you goes anywhere near social media. What's your problem with it?
When I got the [Y&R] job, the show's publicist, Matt Kane, said, "We're working on our PR plans, so please don't say anything about this on Twitter." And I'm, like, "Twitter? Are you kidding? I can barely get my damn emails!" I am on the wrong side of the generational divide. I'm taking an acting class right now where I'm 20 years older than everybody else. [Laughs] When we do scene work, all I play are judges and pedophiles.
Are you glad you avoided Prospect Park's online version of AMC, considering what a hot mess it became?
That was happening at a really rough time in my life, what with my divorce [from One Life to Live star Catherine Hickland], and selling our house in New York and moving to L.A. with the show. When it was cancelled and got picked up [online], I just couldn't keep following the show as it moved back and forth across the country. I was stressed out. I needed to step back from AMC, from everything. It took me two years to relax and start breathing deeply and just let life be.
So no regrets about leaving Tad behind?
A little bit, especially when I would hear about what my friends on the show were up to. I really missed the people. So, yeah, I was sorry I didn't do the Prospect Park thing. But only sometimes. Those last few years on AMC were rough because we were always under the Sword of Damocles, wondering what would happen to us. Is it over? Will we last another year? That's why it's so great to be at Y&R. It's the number one soap and a beautifully oiled machine. Everyone is so happy and no one is worried that the show might get the ax. [Laughs] And you get your own parking space with your name on it! Being there is effortless and stressless. It's like one big exhale.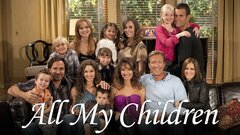 Powered by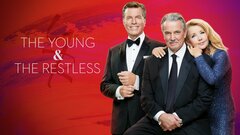 Powered by