'Empire' Feels Bigger and More Confident in Season 2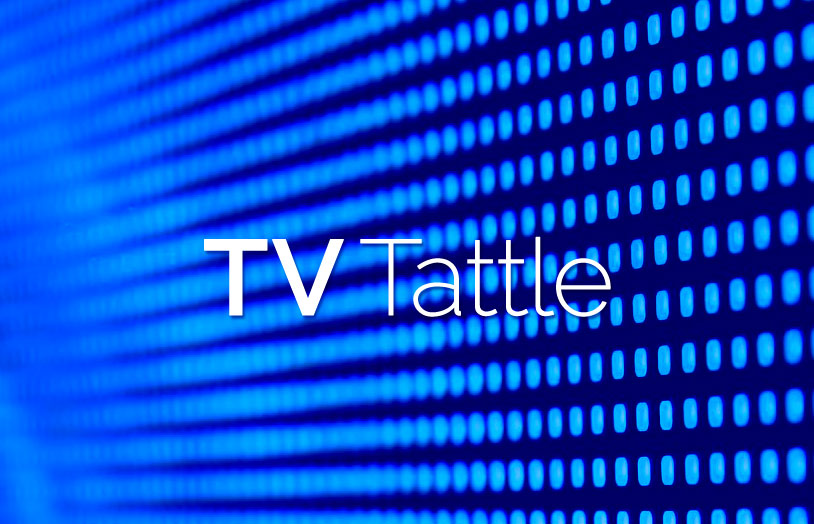 "The first season of Empire jammed a series' worth of plots and twists into 12 episodes," says Alex Abad-Santos. "In the first three episodes of the second season, the show does not let up. We're dropped back into the Lyons' den, with Cookie plotting yet another coup." He adds: "Empire's sophomore effort is more confident, more assured, and more cognizant of what makes it tick. Everything's just as big, just as boisterous as you remember. It's a stunning and addictive jam, reminding you at all turns who commands television right now." PLUS: Empire delivers subversive social commentary in Season 2, Empire manages to return well-balanced and coherent, Empire looks like it's going to have a long future, its stilettos are sharper and its gloss is glossier in Season 2, Empire boss Ilene Chaiken says Season 2 will focus on warring kingdoms, the new season is packed with great new characters, Empire is not becoming political despite opening with a rally on mass incarceration, Taraji P. Henson calls the season premiere "us trying to dismantle the system," and Empire's makeup artist recalls gluing steak to human skin for "cannibal" Chris Rock to eat.
Luck alum Tom Payne will play the comic book character known as Jesus, AKA Paul Monroe.
"There are a lot of changes coming, many that will be noticeable right off the bat," says showrunner Warren Leight. "First off, the squad room has been updated a lot. These detectives, especially Benson and Fin, have been living in this space for quite a while now and it just seemed like it was time to spruce up some things and change some other things for practical reasons. I felt like Benson probably just, at some point, said to everyone, 'things need to change around here and here's now we're going to do it,' and then she just made sure it got done." PLUS: SVU hopes to do something about Donald Trump this season.
"It was a great night for Trump. It was a considerably less-great night for Colbert," says Megan Garber. "Coming off of his tough interview with Cruz the night before, the host was repeatedly bested by his guest. The grammar was all off, with Trump as the subject, and Colbert as, repeatedly, the object. Was he intimidated by Trump? Was he reprimanded for the harshness of the conversation with Cruz? Did he simply not take Trump seriously as a contender for the highest office in the land?" PLUS: Both Trump and Colbert seemed to be operating on 25% of their capacity, Colbert's interview was the victim of unreasonable expectations, why did Colbert even apologize to Trump?, Trump uses Colbert's ratings to fire back at Fox News, and the CBS Colbert is "about attempting to find out who they really are by engaging with them on a human level."
For How I Met Your Mother, the "hook" is Episode 8. For Breaking Bad, it's Episode 2. PLUS: Netflix CEO's fave Netflix show is BoJack Horseman.
The Denis Leary comedy will return for a 2nd season.
"It was a trauma when we were all going through it, but it's quite beautiful the way that worked out," exec producer Eileen Heisler says of McDermott being cast on CBS' Super Clyde. "The Middle is a family, and as a family, we all worked through it, and I think if anything it's kind of like we returned with a newfound joy in being together. So, no, it's been perfect."
Meet one Survivor fan so obsessed he started a Survivor fantasy league. PLUS: Jeff Probst rates each of this season's cast members.
Stephanie Corneliussen will play comic book character Valentina Vostok.
Tosh.0 Ladies Night: A Female Empowerment Episode, airing Oct. 6, will feature a female-only audience.
Watch Eichner mock the CNN anchor.
Twitter is having fun mocking the return of the former NBC News anchor.
"There is nothing especially bad about Rosewood, but there's certainly nothing new about it, either," says Pilot Viruet. "It is a basic carbon copy of every background-viewing procedural involving two mismatched, opposite-gender, dueling personalities who solve crimes. It's Psych/ Bones/Castle/The Mentalist, but with Morris Chestnut as a private pathologist (drink every time they say 'pathologist'). It is one of those series that is set up to last forever, to keep plodding along with mediocre, overdone case-of-the-week episodes and, once in a while, a two-parter or a cliffhanger with no real tension." PLUS: It's a show you want to put out of its misery, it's vibrant, flashy and fun, and it feels like a "blue sky" USA show from 10 years ago.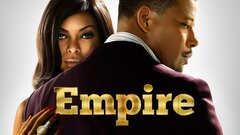 Empire
where to stream