Ask Matt: HBOverload at the Emmys, Love for 'Longmire', 'Bastard Executioner', 'Castle' and More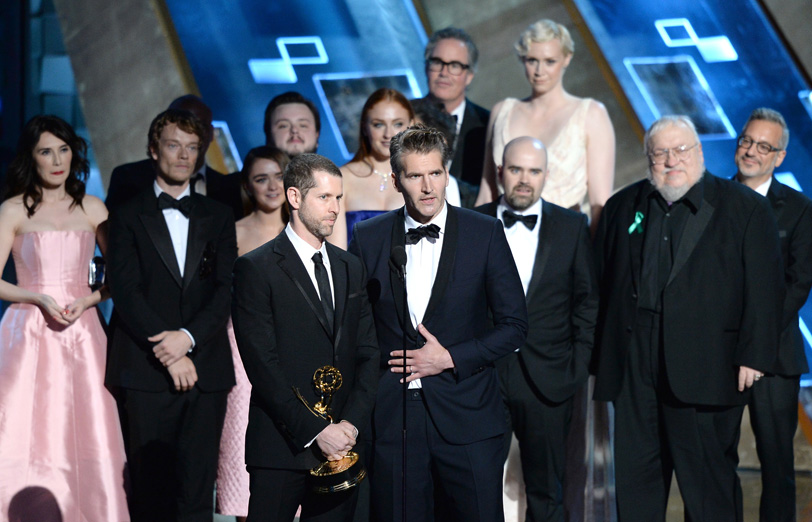 Welcome to the Q&A with TV critic (also known to some TV fans as their "TV therapist") Matt Roush, who'll address whatever you love, loathe, are confused or frustrated or thrilled by in today's vast TV landscape. One caution: This is a spoiler-free zone. Please send your questions and comments to [email protected] (or use the new form added to the end of the column) and follow me on Twitter.

Question: Looks like the average TV viewer who can't afford HBO, etc. will no longer have interest in the Emmys. Congrats, strangers. — Margo [from Twitter]
Matt Roush: It's not as if the HBO juggernaut is anything new, but this year it did reach epic proportions, and I'm sure a portion of the audience felt left out of the conversation more than usual. (Which may account in part for the slip in ratings. That and airing against football.) Is it all that different from when the Oscars go crazy over some obscure art-house movie over more commercial nominees? But still: the remarkable Viola Davis, Regina King, Allison Janney representing network series, and Jon Hamm finally winning for one of the greatest dramas in basic-cable (or TV) history, and Tracy Morgan's surprise appearance, and Andy Samberg's jovial hosting: plenty of reasons to watch even if you're not in the HBO loop. (However, Samberg's joke about sharing his HBO NOW log-on had more sting than expected, I imagine.)
This is now a fact of life in just about every TV awards show anymore, except maybe People's Choice: Cable and streaming shows are dwarfing broadcast network TV in levels of recognition, but when you're considering shows as adventurous and groundbreaking as Game of Thrones, Veep, Transparent and Orange Is the New Black, it's hard to argue. That said, as much as I admired Olive Kitteridge, that miniseries' sweep came at the expense of other great work including Masterpiece's Wolf Hall (I'd have rewarded Mark Rylance and Damian Lewis), SundanceTV's The Honorable Woman and ABC's American Crime. It did begin to feel a bit lazy, making you wonder if Emmy voters watch anything else.
Let's keep the Emmy conversation going. Weigh in with your thoughts (they don't all have to be negative) at [email protected], or use the new form added to the end of the column, and we'll discuss further later this week.
---
Cheering Longmire on Netflix
Question: Let's talk Longmire without revealing any spoilers—I'm saving the last two episodes for later viewing because I don't want it to end—but how do you feel about this season and the move to Netflix? Friends and I were discussing how much we loved the full hour, giving time to really flesh out the story line and how each episode has a cinematic feel in the visuals and character development. Also, though I absolutely don't want to spoil it for anyone, I felt the wrap up of the seasons-long mysteries (of Martha/Branch/Barlow/Nighthorse) felt a little rushed, but necessary. How did you feel about it? – TaMara
Matt Roush: Because of the time demands in September of covering the rollout of a new TV season, I've only been able to watch the three episodes Netflix made available in advance of the premiere—but those were very eventful, as you know, comprising an arc resolving several issues from the previous season, and I thought they were terrific.
Question: My husband and I have been streaming the fourth season of Longmire on Netflix (we signed up for Netflix's streaming service just for this series), and it is just as good if not better than it was on A&E. The stated reason A&E gave for canceling its highest-rated show was that it "skewed older," which I assume means not in the "coveted" 18-to-49 bracket. This is not the first time that this is the reason for canceling a show. When did networks decide that people over 49 have no money to spend on sponsors' products? Or no interest in watching TV? I have the same issue with magazines that have articles about "Beauty at any age" but stop at 50, as if women over 50 are not interested in or are incapable of looking good. I'm over 50 and I don't just watch reruns of The Golden Girls! I enjoy shows like Arrow just as much as Blue Bloods and I'm tired of networks lumping people over 49 in a "we don't care about their opinion" box. In any event, I am grateful to Netflix for giving Longmire another season, and now that we know how nice it is to stream a program without commercials, we will be using it more often! (Sorry, I guess this wasn't a question!) — Gwen
Matt Roush: It's one of the more frequent rants I hear, and the fault here lies not entirely with the networks, but also with the advertisers who place a premium on attracting a younger audience, despite the buying power and brand loyalty of more "mature" viewers. This is one of the uglier sides of the business, and it never made sense to me either.
Sherry weighed in with a similar complaint: "When are the networks and cable stations going to realize the potential of programming for the millions of baby boomers and the money they have to spend?" Then added, echoing the previous reaction to HBO's Emmy wins "Millions of people do not have access to high-speed Internet, and I am so upset Longmire was canceled on A&E and is now on Netflix but with no access for so many. Guess I will wait for it on DVD."
And one last Longmire question, for now:
Question: I just finished watching the Netflix season of Longmire. I tried to stretch it out, but it was so good that I just ended up binge-watching the final half. Is there any glimmer of hope that there will be another season? — No Name
Matt Roush: I'd say there's decent cause for hope, given that Netflix has rarely invested in a series without giving it more than one season. (Even the dreadful Hemlock Grove made it to three.) Not sure what's holding up a renewal announcement, but some deals take longer than others. If Netflix's goal here was to generate audience goodwill, then the pick-up of Longmire has to have exceeded expectations, so I'll be surprised if it doesn't continue. Either way, be glad for the miracle of this fourth season.

---
Shunning the Bastard
Question: Thanks for the review of The Bastard Executioner, Matt! Based upon what you wrote, I just deleted it as a series from my DVR. Since you are usually right, you just saved me some time. — Sara Anne
Matt Roush: I appreciate your trust, but especially at this time of year when so many new shows (on more platforms than ever) are premiering, I encourage people to use my and other critics' opinions as just part of the process to decide what to watch and/or record. From what I was able to read, The Bastard Execution earned decidedly mixed reviews, though it did have some notable champions, and as one of my Twitter correspondents noted, I ran hot and cold on Kurt Sutter's Sons of Anarchy over its long run, not liking it much at all at the start but coming around during its stronger middle seasons. I'll likely keep an eye on this as well. And if you were even tempted to check it out, maybe you should give it a look—although I'll repeat my recommendation that if a robust medieval adventure is what you're looking for, you're better off with BBC America's upcoming The Last Kingdom starting Oct. 10.
---
Pay Criminal Some Mind
Question: Any news about Criminal Minds? It seems as if this show never gets the attention and love it deserves. It's usually in the top 20 and always entertaining and with yummy men to watch!! Why does CBS seem to ignore this show? — Denise
Matt Roush: Ignore? CBS has kept this show on the air, in its same Wednesday time period, for 11 years, and later this season, will be trying for the second time to launch a spinoff (Beyond Borders). That doesn't sound like neglect to me. This is more the case of the media suffering from crime-drama fatigue, and especially where critics are concerned (me included), this show has always been among the more repellent of its kind. (Mandy Patinkin remains my hero for eventually bailing on this one.) But I will share a tidbit from our coverage of the show in TV Guide Magazine's current Returning Favorites issue (with Emmy winner Viola Davis on the cover), that with JJ (A.J. Cook) on maternity leave, a new forensic psychiatrist will join the team, played by Aisha Tyler.
---
What to Make of Castle's new arrival?
Question: Will the addition of Hayley (The Neighbors' Toks Olagundoye) kill off Castle? Many fans want back-to-the basics Caskett. — Jerry
Matt Roush: Put away your death notices. (I never get why fans are so eager to believe their favorite shows are so fragile they can't withstand a bit of change.) Again quoting from TV Guide Magazine's Returning Favorites issue, Castle's producers insist the addition of this spunky U.K. arrival, who'll be helping out P.I. Castle as an investigator, will not come between Castle and the newly promoted Capt. Beckett. "Hayley's not meant to be an obstacle, or part of a triangle," says co-showrunner Alexi Hawley. I thought Hayley was a strong addition to Monday's season opener, and in the bigger picture, any series going into an eighth season has every right to shake up the ensemble a bit to keep things fresh.
That's all for now, but let's talk Emmys or your thoughts about what you're watching during this official premiere week, and we'll aim for a second Ask Matt column later this week. Remember that I can't do this without your participation, so please keep sending questions and comments about TV to [email protected] or shoot me a line on Twitter (@TVGMMattRoush). Or submit your question via the form below: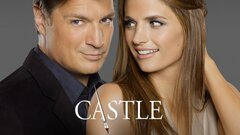 Castle
where to stream