Ratings Watch: The Return of NFL Rules Primetime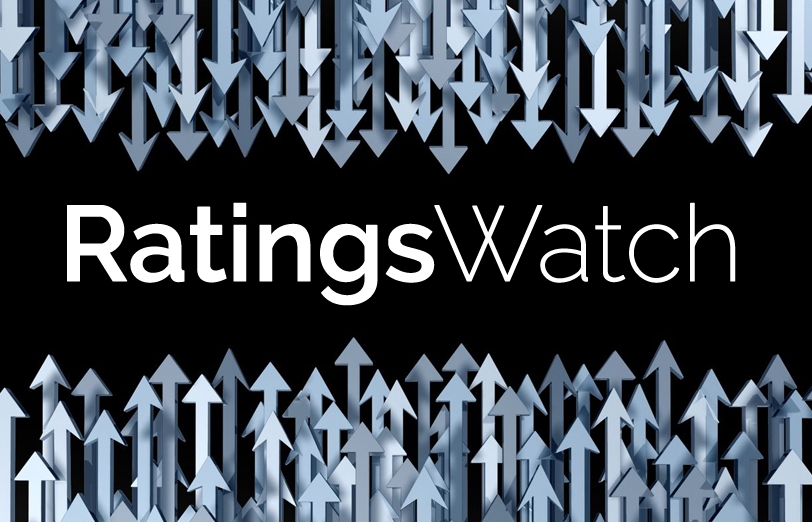 One glance at last week's Nielsen ranker and it's clear that football is back.
Viewers rushed back to the NFL, making the first official game of the season the second-most-watched Thursday night kickoff game in the event's 14-year history. NFL games and pre-game shows made up four of the five most-watched programs of the week on television.
Here are the top 25 shows (including Live+3 DVR and VOD data) for the week of September 7 to 13.
RANK

SHOW & NETWORK

LIVE+3
DAYS
DVR/VOD

WATCHED
LIVE/
SAME
DAY

1

NFL Thursday Special: Pittsburgh vs. New England NBC

27.6

27.4

2

Sunday Night Football: NY Giants vs. Dallas NBC

26.9

26.8

3

NFL Opening Kick-Off Show NBC

12.6

12.6

4

Football Night in America NBC

12.4

12.4

5

America's Got Talent (Wednesday) NBC

12.0

10.5

6

60 Minutes CBS

11.7

11.5

7

Fear the Walking Dead AMC

10.7

7.2

8

America's Got Talent (Wednesday) NBC

10.3

9.5

9

NCIS CBS

8.7

8.4

10

The Big Bang Theory CBS

8.3

7.7

11

Big Brother (Sunday) CBS

8.0

7.0

12

Saturday Night Football: Oregon vs. Michigan State ABC

7.9

7.9

13

Big Brother (Wednesday) CBS

Zoo CBS

7.5

7.5

6.6

5.7

15

Miss America Competition ABC

7.4

7.1

16

Big Brother (Thursday) CBS

7.3

6.1

17

American Ninja Warrior NBC

6.8

6.2

18

Dateline (Friday) NBC

6.7

5.6

19

The Big Bang Theory (Monday) CBS

Under the Dome CBS

6.6

6.6

6.4

4.2

21

MasterChef Fox

6.2

4.8

22

Bachelor in Paradise (Monday) ABC

6.0

4.8

23

Extant CBS

5.7

4.5

24

NCIS: Los Angeles CBS

5.6

5.4

25

Blue Bloods CBS

Mom CBS

Last Comic Standing NBC

5.5

5.5

5.5

5.1

5.3

4.4
Total viewers; in millions