Alicia Starts Over (Again) on 'The Good Wife' While Peter Runs for VP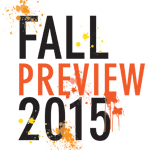 The Good Wife's Alicia Florrick (Julianna Margulies) is the queen of reinvention. Last season, her short-lived political career cratered, potential love interest Finn (Matthew Goode) went back to his wife and ties with her old firm were severed. The plucky response? "Rebuild from the ground up," says executive producer Robert King. "It's always fun to see her as an underdog." Eschewing the offer to team up with sleazy ambulance chaser Louis Canning (Michael J. Fox), Alicia has decided to go out on her own. She hires a sexy new investigator, Jason Crouse (Jeffrey Dean Morgan), and courts law-school grad Lucca Quinn (newcomer Cush Jumbo) to join her.
RELATED: Guess Who's Coming to Your Fave Shows?
Meanwhile, estranged husband Peter (Chris Noth) has launched a Democratic presidential primary campaign. Despite a litany of tabloid-ready missteps, "he's [actually] aiming to be vice president," King says. Following a real-life campaign trajectory (which will include Hillary Clinton's progress, among others), he'll first compete in Iowa, so he hires Ruth Eastman (Margo Martindale), a "genius of Iowa politics," says King, a move that his longtime personal manager, Eli Gold (Alan Cumming), must accommodate. "Their scenes together are just amazing," King says. "There's a sexual heat in their anger toward each other."
RELATED: Check Out New and Returning Fall Shows
The Good Wife, returns Sunday, Oct. 4, 9/8c, CBS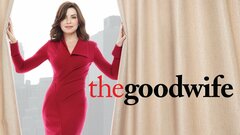 Powered by