The National Pro Grid League Brings New Extreme Sports to Streaming
Because this summer's CrossFit Games weren't enough to make the rest of us couch potatoes feel like walking gnocchi, the National Pro Grid League (NPGL) and NBC Sports are bringing us another showcase of superhuman strength: The NPGL's Championship Week, which is going down this week at the Anaheim Convention Center in California.
Hailed as the world's first professional spectator sport to feature co-ed teams, the insanely fast-paced GRID pits 14-person squads against one other in timed matches that mix elements of weightlifting, endurance training, CrossFit and possible insanity (seriously, what these people do is insane). Tonight and tomorrow night, four teams—the San Francisco Fire, the Phoenix Rise, the undefeated DC Brawlers and the Boston Iron—will face off for the chance to compete in Sunday's finals. You can stream these events live on GRIDTV, and NBC Sports Network is scheduled to re-air all three of the matches in the coming weeks (check here for dates and times).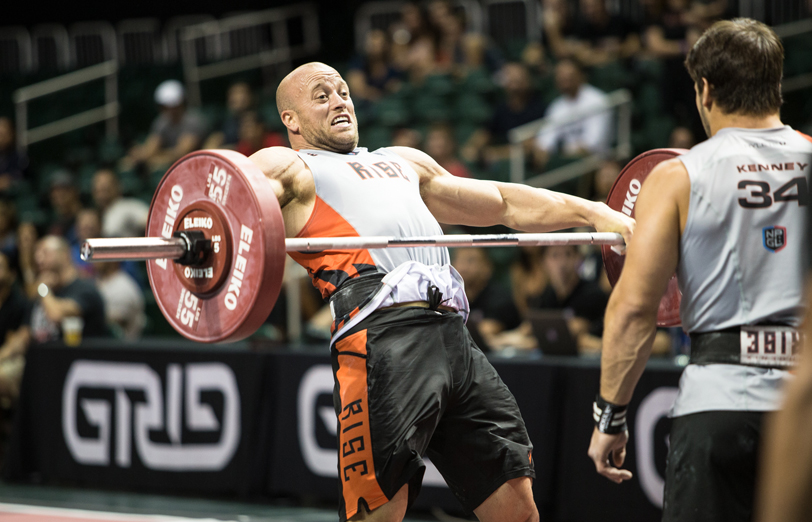 If you want your extreme sports a little grittier, the rest of the week also includes the GRID Invitational, a tournament of 16 amateur teams that won the chance to compete in Anaheim by recruiting fan votes online. Most of the leagues got a leg up from sponsors who provided them with the gear needed to survive the wear and tear of endless squats, box-jumps, snatches and chest-to-bar pull-ups. "We are interested in the GRID because of the athletes it contains," says Gary Barragan, CEO of Aesthletics Co., the group that outfitted Pennsylvania's amateur team, the Justice League. Citing one of the team's competitors, personal trainer Travis Allen Youngs, Barragan says it was an easy decision to back this up-and-coming sport. "Travis has supported our [company] since day one and we wanted to reciprocate his actions by supporting him and the Justice League…we are here to let people know we want to help them succeed." And thanks to open cameras streaming at the arena, fans who want their team of choice to succeed will be able to watch them in action during the invitational at GRIDTV.com as well.
Or….you could just hit the gym. But this sounds way more fun.