What's On: 'Outlander,' 'Fear the Walking Dead' return on cable, 'One Mississippi' and 'Bojack Horseman' on streaming, premieres of 'The Deuce,' 'The Orville,' and 'Top of the Lake: China Girl'
A critical checklist of the weekend's TV:
Outlander (Sunday, 8/7c, Starz): Patience, ye die-hard romantics. Time-tripping lovers Claire (Caitriona Balfe) and Jamie (Sam Heughan) are separated by centuries as the third season of the lavish cult favorite returns, with Jamie nursing his wounds, and tormented soul, after the Battle of Culloden, while a pregnant Claire readjusts to life in the 1940s with husband Frank (Tobias Menzies). Adapting the third book, Voyager, from Diana Gabaldon's best-selling series, Outlander will have to reunite these passionate heroes at some point. It's just a matter of time.
One Mississippi (Friday, Amazon): In the second season of Tig Notaro's heartfelt deadpan comedy, the comedian's outspoken "Be Critical" radio commentaries are shedding sponsors in her hometown of Biloxi, but things might be looking up personally in her professional and tentatively personal relationship with producer Kate (Stephanie Allynne, Notaro's wife). Her brother Remy (Noah Harpster) and stern stepdad Bill (John Rothman) also find unexpected new potential soulmates, played respectively by Carly Jibson and Sheryl Lee Ralph. Also available for streaming: the fourth season of Netflix's cult animated satire BoJack Horseman, with its hero (Will Arnett) channeling Mr. Ed by way of Debbie Downer, while canine Mr. Peanutbutter (Paul F. Tompkins) runs for governor.
The Orville (Sunday, 8/7c, Fox): Straddling the line between sci-fi parody and homage, Seth MacFarlane's shiny but uneven salute to Star Trek comes up short on both counts. The humor tends to be sophomoric, the action tropes clichéd and routine, neither funny nor exciting enough to stand out. The series gets two Sunday previews following NFL double-headers before moving to Thursdays on Sept. 21.
Fear the Walking Dead (Sunday, 9/8c, AMC): Meanwhile, back at the Ranch … the third season of the zombie apocalypse spin-off resumes with back-to-back episodes establishing new leadership at the Broke Jaw Ranch, a challenge made even more treacherous when water and other resources become scarce.
The Deuce (Sunday, 9/8c, HBO): The Wire's David Simon and George Pelecanos have recreated the sleaze of 1970s New York City with such vivid authenticity you might need disinfectant while watching. James Franco (in a dual role) and Maggie Gyllenhaal lead a tremendous cast in an absorbingly sordid tale of hookers, pimps, mobsters and entrepreneurs in the skin and porn trades.
Top of the Lake: China Girl (Sunday, 9/8c, SundanceTV): Emmy nominees Elisabeth Moss and Nicole Kidman are outstanding in the sequel to Jane Campion's 2013 miniseries. Moss reprises her role of dogged detective Robin Griffin, returning to Sydney from New Zealand to reconnect with the child she gave up at birth (Alice Englert, Campion's daughter), who was raised by a deglamorized Kidman. The fraught reunion is muddied by a new case involving an Asian prostitute's murder.
Inside Weekend TV: An all-star cast participates in the special EIF Presents: XQ Super School Live (Friday, 8/7c, ABC, CBS, Fox, NBC), which uses music, comedy and documentary vignettes to consider the future of American high schools. … Animal Planet profiles rescuers of animals displaced by the devastation of Hurricane Harvey in Surviving Harvey: Animals After the Storm (Saturday, 8/7c). Let's pray we don't need a sequel after Irma hits Florida. … New episodes of the British comedy Cold Feet begin streaming on BritBox Saturday, mere hours after their premiere in the U.K. … Veep's Anna Chlumsky joins the cast of AMC's Halt and Catch Fire (Saturday, 9/8c) in its final season as Dr. Katie Herman, the team's Chief Ontologist. … CBS scores newsmaker interviews on Sunday, with Hillary Clinton talking to Jane Pauley on CBS Sunday Morning (9 am/8c) about her new book reflecting on the presidential campaign, and Charlie Rose interviewing the controversial Stephen K. Bannon on 60 Minutes (7/6c). … A new Miss America will be crowned in Atlantic City, live on ABC (Sunday, 9/8c). … PBS's Endeavor (Sunday, 9/8c, check local listings at pbs.org) wraps its fourth season with the discovery of a 2,000-year-old body providing a lead to a more recent missing-persons case.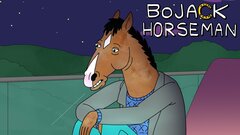 Powered by