'Shark Tank's Daymond John Feeds Us Scoop About His Fellow Judges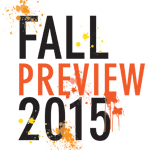 That isn't blood you smell in the water—it's money. Now heading into Season 7, Shark Tank—the reality competition that allows everyday folks to pitch business ideas to a group of heavy-hitting investors—has clearly landed on a formula that fans can sink their teeth into, luring in more than 7 million viewers each week. (It's also pretty much responsible for teaching the term scalability to the non-MBA-holding masses.) We checked in with Daymond John, the fashion mogul who founded FUBU and the panel's snappiest dresser, to fish for scoop.
What's been the biggest change since the show started in 2009?
Six years ago, social media was nowhere near where it is now. It's made it possible to get a proof of concept so quickly—we air on Friday, and businesses can convert that into money overnight. Overall, the quality of companies is better. This season, we're getting more and more deals with heavy valuations, $5-10 million.
RELATED: First Look Photo: Ashton Kutcher Stops by Shark Tank
Which types of entrepreneurs do you prefer to invest in?
My ideal formula is somebody who has failed a couple of times and kept going—that reduces the learning curve—and is in need of a couple of dollars and hopefully my guidance. If they expect me to run their entire business, that's a turnoff. But I'm looking to be a mentor and partner.
Your fellow Sharks are Lori Greiner, Kevin "Mr. Wonderful" O'Leary, Robert Herjavec, Mark Cuban and Barbara Corcoran. Let's hear the dirt!
Barbara is so sharp, but she is the Mr. Magoo of the tank. She forgets deals she has done. It's crazy! Lori loves little jokes. She just giggles like a 5-year-old, so that's how I can get her off her game. Mark Cuban is Mark Cuban. He could buy every other one of us 10 times over, and he'll walk around all loud like, "I woke up in my Bugatti this morning!" Robert enjoys everything. You could give him an old boot soaked in broth and he'd be like, "This is so amazing." And everyone thinks Kevin is a mean guy, but he's a sweetheart. I love taking him to clubs on heavy-rap nights to watch him stick out.
RELATED: Visit Our Fall Preview Page to Check Out New and Returning Shows
You're never without your diamond earrings. Just how big are those rocks?
They're four carats apiece. I wore them during the pilot because I didn't think the show was going to go anywhere, and then when we got picked up, the producers were like, "Daymond, you gotta put those back in." They've become what everyone knows me by. I've lost one earring three separate times. My insurance company said they were going to drop me!
Shark Tank, Season premiere, Friday, Sept. 25 , 9/8c, ABC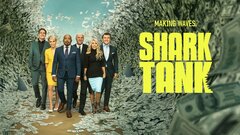 Powered by