Ratings Watch: 'Talent' Still Tops, College Football Back with a Bang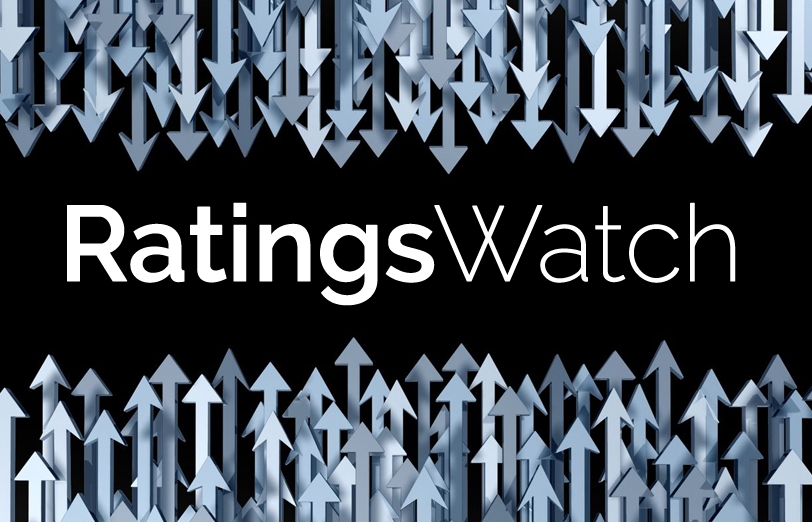 With AMC's Fear the Walking Dead on a Labor Day break, NBC's America's Got Talent easily won the week ending September 6 in the total viewers race. Both Tuesday and Wednesday editions attracted more than 10 million viewers when three days' worth of DVR and VOD usage is included.
ABC's Saturday Night Football opener (Alabama beat Wisconsin, 35-17) was the day's most watched college game, up 33% from last year's first Saturday ABC game.
On TNT, Rizzoli and Isles remains the network's No. 1 show, averaging 11 million viewers a week when all VOD, digital and on-demand platforms are included.
Bachelor in Paradise's six-week Sunday run improved its 2-hour timeslot vs. last summer (Wipeout and Rising Star) by 45%.
Here are the top 25 shows (including Live+3 DVR and VOD data) for the week of August 31 to September 6.
RANK

SHOW & NETWORK

LIVE+3
DAYS
DVR/VOD

WATCHED
LIVE/
SAME
DAY

1

America's Got Talent (Tuesday) NBC

11.8

10.6

2

America's Got Talent (Wednesday) NBC

10.3

9.3

3

NCIS CBS

 8.2

7.9

4

American Ninja Warrior NBC

8.1

7.3

5

Saturday Night Football: Wisconsin vs. Alabama ABC

8.0

8.0

6

Zoo CBS

7.8

6.0

7

Big Brother (Wednesday) CBS

7.5

6.6

8

Big Brother (Thursday) CBS

7.3

5.8

9

60 Minutes CBS

7.1

6.9

10

Big Brother (Sunday) CBS

7.0

5.4

11

Rizzoli & Isles TNT

6.8

4.8

12

NCIS: Los Angeles CBS

6.4

6.1

13

NCIS: New Orleans CBS

Bachelor in Paradise (Monday) ABC

6.2

6.2

5.9

5.2

15

NASCAR Sprint Cup Race Series NBC

6.1

5.9

16

Masterchef Fox

Extant CBS

6.0

6.0

4.7

4.7

18

Blue Bloods CBS

Under the Dome CBS

5.6

5.6

5.3

3.8

 20

Bachelor in Paradise (Sunday) ABC

Last Comic Standing NBC

Criminal Minds CBS

5.3

5.3

5.3

3.9

4.2

5.0

23

The Carmichael Show (9pm) NBC

Hollywood Game Night NBC

5.2

5.2

4.8

4.7

25

20/20 ABC

4.9

4.4
Total viewers; in millions