What's On: Remembering Jerry Lewis on Labor Day, 'Biography' of Notorious B.I.G., 'Preacher' and Ed Sullivan highlights
The Nutty Professor (8/7, TCM): How appropriate for Turner Classic Movies to devote the prime-time lineup on Labor Day to some of the best films from and/or starring the late Jerry Lewis. For four decades, the comedian/director dominated this holiday weekend with his epic Muscular Dystrophy telethons, a tradition that echoed the glory days of variety TV with its old/new Hollywood talent lineups. TCM's homage features several of Lewis's most notable films, starting with 1963's iconic The Nutty Professor, followed by his seriocomic turn in Martin Scorsese's 1983 The King of Comedy (10/9c) opposite Robert De Niro, and in the overnight hours, such comedy classics as 1952's The Stooge with this then-partner Dean Martin and 1960's solo turn as The Bellboy.
Biggie: The Life of Notorious B.I.G. (8/7c, A&E): Once a signature series for A&E, the Biography franchise returns with an ambitious three-hour profile of the influential rapper, authorized by the estate of the late Christopher Wallace and using exclusive audio recordings providing narration to his own life story. Interviews include his widow, Faith Evans, and such contemporaries as Sean "Diddy" Combs and Shawn "Jay Z" Carter.
Preacher (9/8c, AMC): You might want to say a prayer for the preacher, Jesse Custer (Dominic Cooper), now that the Saint of Killers (Graham McTavish), a sort of supernatural Wild West Terminator, is on the loose again. Their wild encounter is the centerpiece of another pivotal episode, which also revisits poor Eugene (Ian Colletti) in his attempts to escape from Hell, with an assist from Hitler (Noah Taylor). Given that "the fate of the entire universe" at stake, according to the sinister Herr Starr (Pip Torrens), it's not much of a surprise that even the Pope weighs in before it's all over.
Inside Monday TV: The digital nostalgia network Decades takes us back to the heyday of variety TV with The Best of the Ed Sullivan Show, 30-minute episodes of 20th-century pop-culture nirvana airing weekdays at noon/11c, 5 pm/4c and 11 pm/10c. … In advance of the fourth-season premiere on Sept. 13, Comedy Central's fabulously anarchic Broad City replays all 30 episodes of its first three seasons in a Labor Day marathon, starting at 9 am/8c. … History's six-hour The Road to 9/11 (9/8c), airing nightly through Wednesday, painstakingly examines the roots of the 2001 terrorist attack. The series starts in the 1990s with the discovery of a Brooklyn-based terrorist cell that was involved in the earlier 1993 bombing in the World Trade Center, a harbinger of a worse disaster to come. … Breeda Wool, so impressive as a sympathetic co-worker to the twisted villain on Mr. Mercedes this summer, guests on NBC's Midnight, Texas (10/9c) as a bounty hunter set on punishing Joe (Jason Lewis) for leaving his fellow angels. … TNT's Will (11/10c) concludes with young Mr. Shakespeare (Laurie Davidson) and his theatrical company in a struggle for survival. Sadly, this evocative historical drama isn't likely to return for a second season.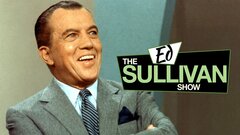 Powered by